Starting A Commercial Cleaning Business For E2 Visa
This article will discuss how to start a commercial cleaning business for treaty investor E2 Visa. From requirements, and qualifications for foreigners, pros and cons of starting the business, followed by strategies to achieve a competitive advantage to increase the likelihood of visa approval.
The Cleaning Industry Overview
The Multi-Billion Dollar Industry
The American Cleaning Institute (ACI) conducted a National Cleaning survey in 2018 that showed that twenty-eight percent of Americans spend an average of approximately six or less than seven hours per week cleaning their spaces. To break the survey down further, twenty-six percent of respondents claimed to spend over three to four hours a week cleaning; twenty-one percent spend one to two hours a week; fifteen percent spend five to six hours per week; a mere ten percent clean their spaces fewer than one hour per week.
According to most respondents, their most dreaded cleaning task is cleaning the bathroom, then the kitchen, dusting, mopping, and lastly, doing the laundry. Sprays and wipes are the most commonly used products to clean surfaces across all categories. Additionally, seventy-four percent perform light cleaning most often, and the remaining twenty-six percent deep clean frequently. Around one-third of the respondents have shown concern that they may be inadequate in cleaning their spaces properly. This perceived inadequacy is what leads others to hire cleaners.
Cleaning is a multi-billion dollar industry. It is a necessity for every residential and commercial space. Globally, it employs sixty million domestic workers. Not only is cleaning well to maintain hygiene and comply with regulations, but it also positively impacts people's mental health. An unkempt and unhygienic workspace can deteriorate one's ability to think clearly and creatively, thus negatively affecting productivity. Especially during the COVID-19 pandemic, people's cleanliness standards have risen, reflecting the growing demand in the cleaning industry.
In the United States, the cleaning industry is also large and growing fast as more and more people need help cleaning their residential and commercial spaces. The Commercial Cleaning and Sanitation Services industry provides cleaning, sanitation, and other janitorial services for commercial businesses in the U.S. It had a market size of $58 billion, with an estimated 799,959 businesses operating in 2021.
The residential cleaning industry is expected to generate a $40.38 billion market revenue by the end of 2025 as there is a high demand in the residential cleaning industry due to people's adopted change of incorporating a cleaner and more hygienic lifestyle, especially following the COVID-19 pandemic.
Coupled with the cleaning industry's growth at the rate of 6.6 percent yearly since 2011, people now seek periodic cleaning services more than ever. According to the U.S. Department of Commerce, in 2021, ten percent of households in the United States hired a cleaning service. This percentage is expected to rise to eighty percent for two-income families in the next few years. In 2022, over 900,000 maids worked for residential homes in the United States.
The increasing trend in cleaning services also ties well with the current state of low supply and high demand in the U.S. real estate industry due to the COVID-19 pandemic. The housing market has been strong due to rock-bottom mortgage rates, a limited supply of homes, and pent-up demand from consumers locked in due to the virus. Thus, many Americans tired of being indoors are now looking to upgrade from apartments to homes or bigger properties. This means there are more properties to clean.
The commercial cleaning industry, however, represents the greatest portion of the overall cleaning industry, taking up fifty-five percent. This is significantly larger than the industrial portion (thirty percent) and the residential cleaning industry (fifteen percent). It also exceeds the other two branches regarding compound annual growth rate, at 5.13 percent compared to 4.85 percent and 4.17 percent for industrial and residential cleaning, respectively.
Regarding hourly wages for commercial cleaners, they are paid between $9.80 to $22.54 per hour, depending on location. Additionally, now that the world has more or less adapted to the COVID-19 pandemic and more and more businesses are operating again, it is reasonable to assume that commercial cleaning services will increase more than ever, especially considering the surge in health-consciousness brought due to the virus.
By 2026, the industry is estimated to grow by ten percent. As per the U.S. Bureau of Labor, the janitorial services industry, a form of commercial cleaning, had 1,063,988 businesses in the U.S. in 2021. There is an expected 236,500 more janitorial jobs in the U.S. by the end of 2023. From 2020 to 2030, an average of 314,900 openings for janitors and building cleaners are projected annually. Employment is also expected to grow by six percent in that period.8
Thus, starting a commercial cleaning business is a lucrative option for any entrepreneur looking to start a business in the United States, including foreign investors, made possible by the E2 treaty investor visa.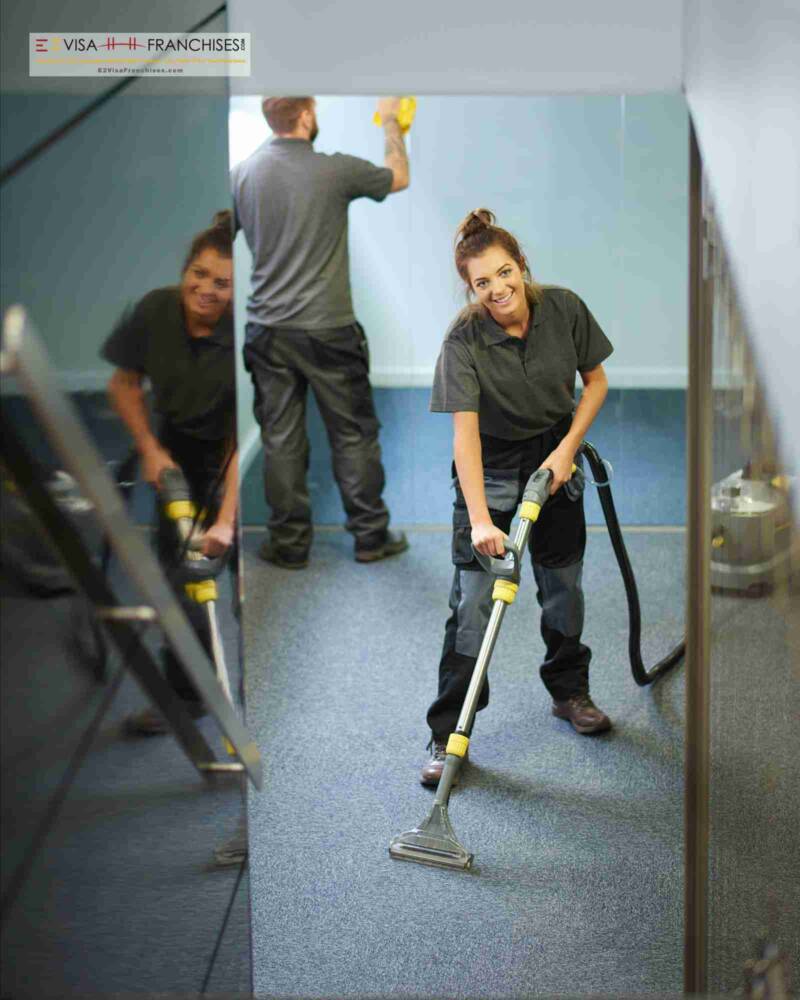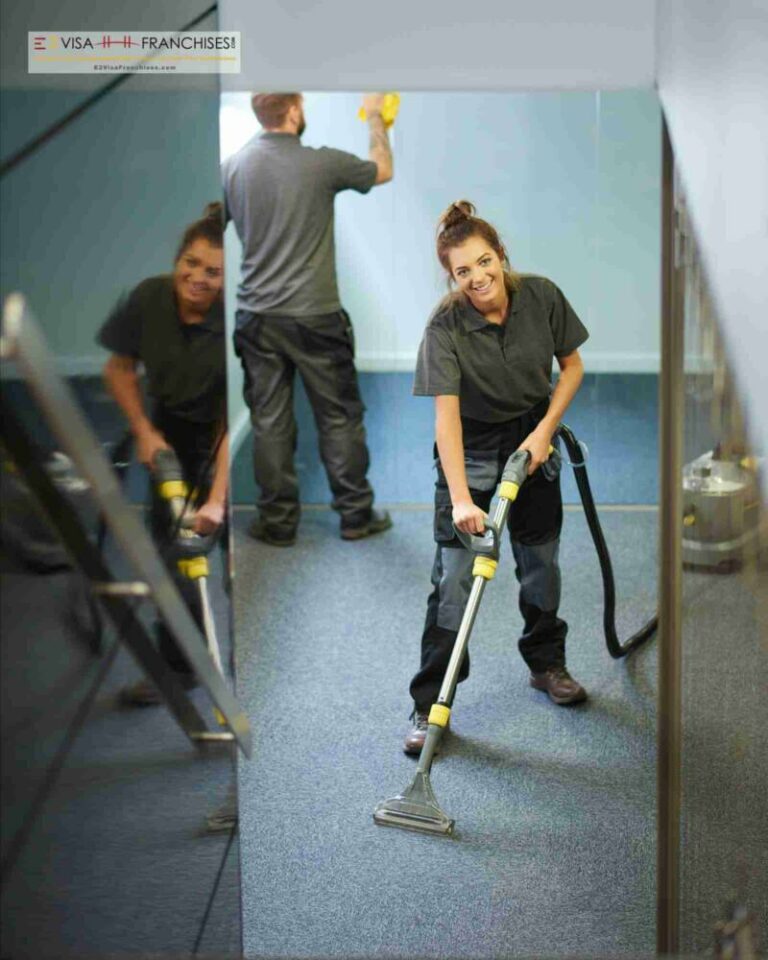 How to qualify for an E2 visa?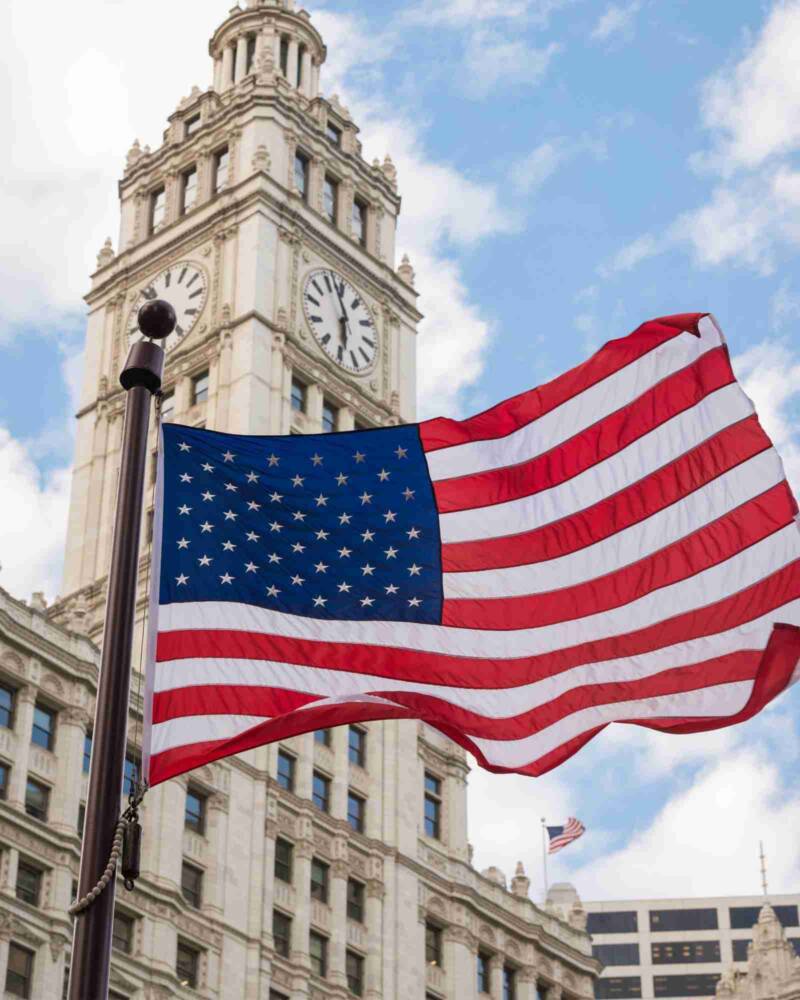 The E2 Visa Investor Requirements
The non-immigrant E2 visa is an excellent option for a foreign investor looking to start a commercial cleaning business in the United States. The E2 visa applies to any national or citizen of a country under a treaty of commerce and navigation with the United States. It also applies to any country with which the United States maintains an international qualifying agreement or has been decided by legislation to be a qualifying country. The U.S. Department of State – Bureau of Consular Affairs website lists qualifying treaty countries.
To qualify for the E2 visa, the foreign investor must:
Be a national or citizen of a country with which the United States maintains a treaty of commerce and navigation.

Have invested or be in the process of investing a substantial amount of legally-owned capital in a legitimate U.S. company. There is no set amount for a "substantial" investment, but common legal advice is in the $100,000.00. However, a lower amount can also be accepted, provided sound reasoning exists.

Have at least fifty percent ownership of the bona fide U.S. enterprise, a managerial role, or other corporate devices with substantial operational control.

Seek to enter the United States to develop and run an investment enterprise.
It is important to remember that the E2 visa is a non-immigrant visa. Thus, foreign investors can start or purchase a business in the U.S., buy a house, and work for their business, but it is not a route to obtaining a Green Card or permanent residency.
Rather, upon expiration of the E2, which can be anywhere from two to five years, depending on specific circumstances, the foreign investor will be allowed to renew and shall be qualified to renew indefinitely for so long as they continue to qualify for the E2 requirements and the investment enterprise continues to operate and remain profitable in the U.S.
However, they must maintain the intention to depart the U.S. when their status expires or is terminated. Dependants, including spouses and children under 21, may also apply for the E2 with the foreign investor as the primary applicant. The primary applicant and their dependants can live, study, and work in the U.S. and travel multiple times outside of the United States.
Are You Planning To Invest In USA? We Are The Expert.
Advantages Of Opening A Commercial Cleaning Business For The E2 visa
The main advantage of investing in a cleaning business is the relatively low upfront investment required compared to other types of businesses. Since the business is to clean commercial properties, there is no need for an expensive or big office space or a storefront, thus saving money. Instead, the focus will be on other things the business will need, such as vans, marketing funds, supplies, etc. Therefore, it is entirely possible to reasonably argue an investment fund below or at least no more than $100,000.00.
Likely, the U.S. government official reviewing the application will already have an inherent idea of the demand for cleaning services in the U.S., thus leading to an already good likelihood of the application being accepted. After all, it is believed that the global commercial cleaning market could amount to $468.2 billion in revenue by 2027. Additionally, a report by the U.S. Commerce Department anticipates that as much as eighty percent of two-income households will likely use an outside house cleaning service within the next few years. This is especially favorable for cleaning businesses that target commercial businesses and residences. Therefore, the demand is clear, and it is likely that given the enterprise's proper investment, the application will present a strong case, especially since the applicant will also be able to justify and demonstrate their need for employees as the business grows further.
There are also great franchise options for cleaning businesses. Six of Entrepreneur Magazine's top 100 franchises are cleaning businesses; more have yet to be listed. Franchising offers the advantage of not figuring out the business from scratch, especially for a first-time entrepreneur. It will involve an already tried and tested business model, and the investor can receive continuous support and guidance from their franchisor. Lastly, choosing an established franchise is an even better way to convince the U.S. government that your business will also succeed.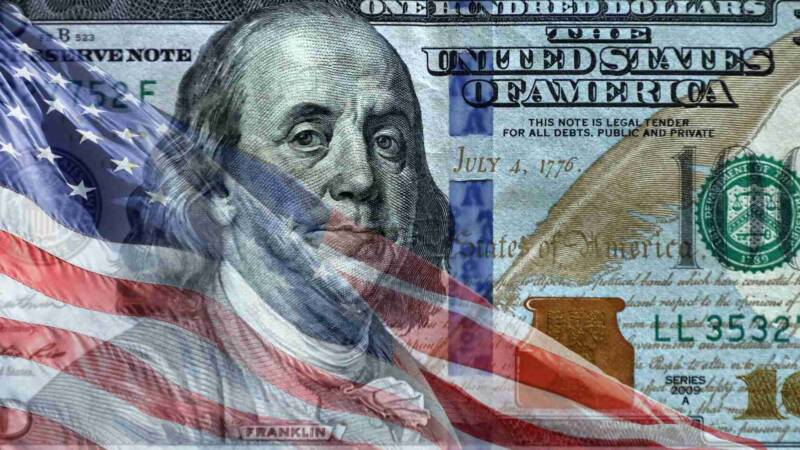 Disadvantages Of Starting A Commercial Cleaning Business For The E2 Visa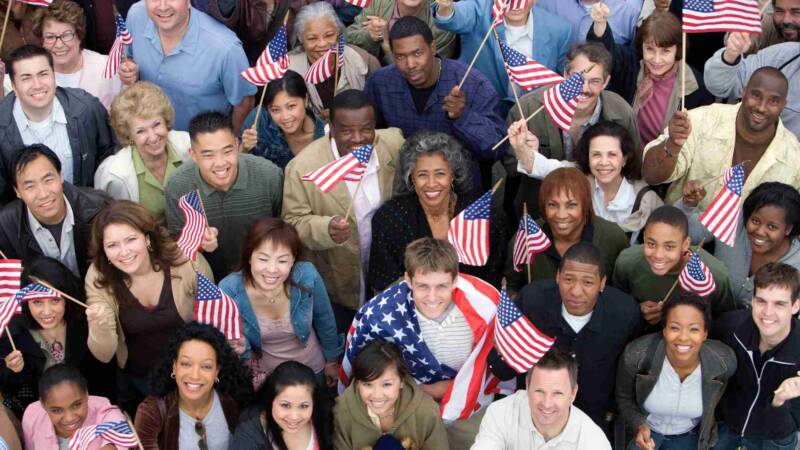 The most notable disadvantage to starting a cleaning business for the E2 visa is that the low investment cost of a cleaning business may disadvantage some consulates. Paris, Buenos Aires, Tokyo, Dubai, and Seoul consulates have the reputation of being unwilling to accept investments lower than $150,000.00 and are less likely to issue an E2 visa because a business that requires a low investment is unlikely to create jobs.
The reasoning behind this is that one of the E2 requirements is to create jobs for the U.S. economy; thus, the investment enterprise cannot be marginal. In other words, it cannot only support the investor and their family. To circumvent this, if it applies to the foreign investor, it might be prudent to increase the investment amount, thereby disregarding the supposed low-investment advantage of starting a cleaning business. The good thing is this only applies to select consulates and is, therefore, not a universal problem.
The other disadvantage is the possible high employee turnover rate. Cleaning is labor-intensive and physically challenging, especially since the average age of cleaners in the U.S. is 49 years old. The industry's turnover rate is known to be high. To prevent this, the investor should consider maintaining a positive work environment, competitive pay, and investing in equipment or tools to make the job easier.
How to succeed in the commercial cleaning business?
Ways To Differentiate A Commercial Cleaning Business
To have a better chance of succeeding in the Commercial Cleaning industry and creating a compelling business for the E2 visa, the investor must consider different strategies to differentiate the business.
To differentiate the commercial cleaning business, one must find ways to stand out and offer more attractive services to clients. This includes adding special or add-on services, such as carpet cleaning, laundry, air duct cleaning, steam cleaning, and others, to meet clients' specific needs. Using technologically-advanced tools such as ultraviolet (UV)-C disinfection to kill viruses and bacteria can be adapted too. It has always been the standard for hospital and industrial settings. Still, it is slowly becoming a commonplace practice for the commercial and residential cleaning industry, too, due to the COVID-19 pandemic.
The current trend of sustainability and eco-friendly products can also be a good option for business owners wanting to stand out. Using eco-friendly labeling, sustainable packaging, and toxic-free or pet-friendly cleaning products and materials might give an advantage to the business and could be a justifiable reason to increase pricing, thereby earning greater profits. This could be a niche factor.
There are also some Corporate Social Responsibility (CSR) strategies that the investment enterprise can employ to make a strong contribution to the U.S. which will be attractive to the government and customers who may want to contribute to their community via the cleaning company they choose to hire. For example, a CSR initiative can donate five percent of the profit to a charity of the company's choosing. Of course, this is also a good way to justify an increase in service pricing to not negatively impact the company's earnings despite its Green image.
The company can also join associations or create an image of strong credibility by pursuing programs or memberships to organizations that provide some level of certification that the company can then use to market itself. It will give customers extra peace of mind knowing that the company follows rigorous standards and has passed different organizations' quality practice requirements.
Overall, other than the investment fund itself, the stronger the business rationale and offering, the higher the chances of being accepted for an E2 visa, so having a solid strategy and competitive advantage is something to keep in mind.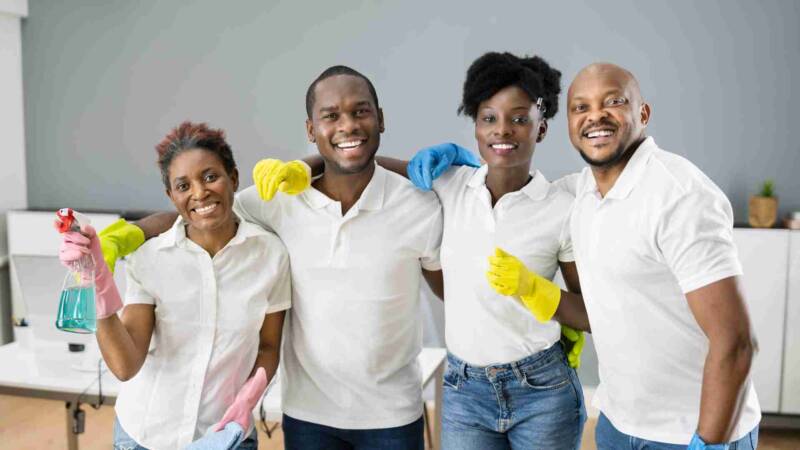 Find The Best Commercial Cleaning Franchise Today. Let's Connect.
Commercial Cleaning Business Conclusion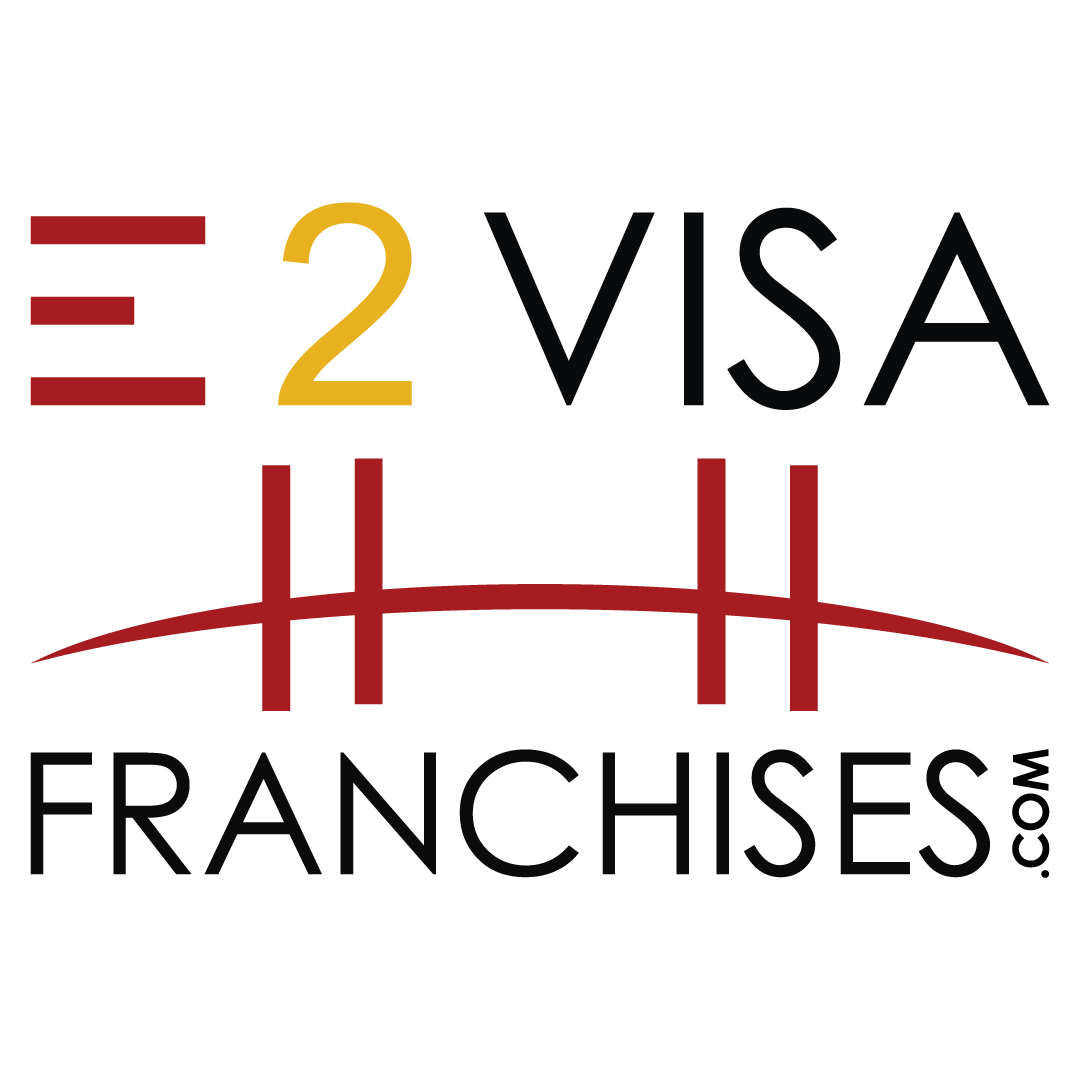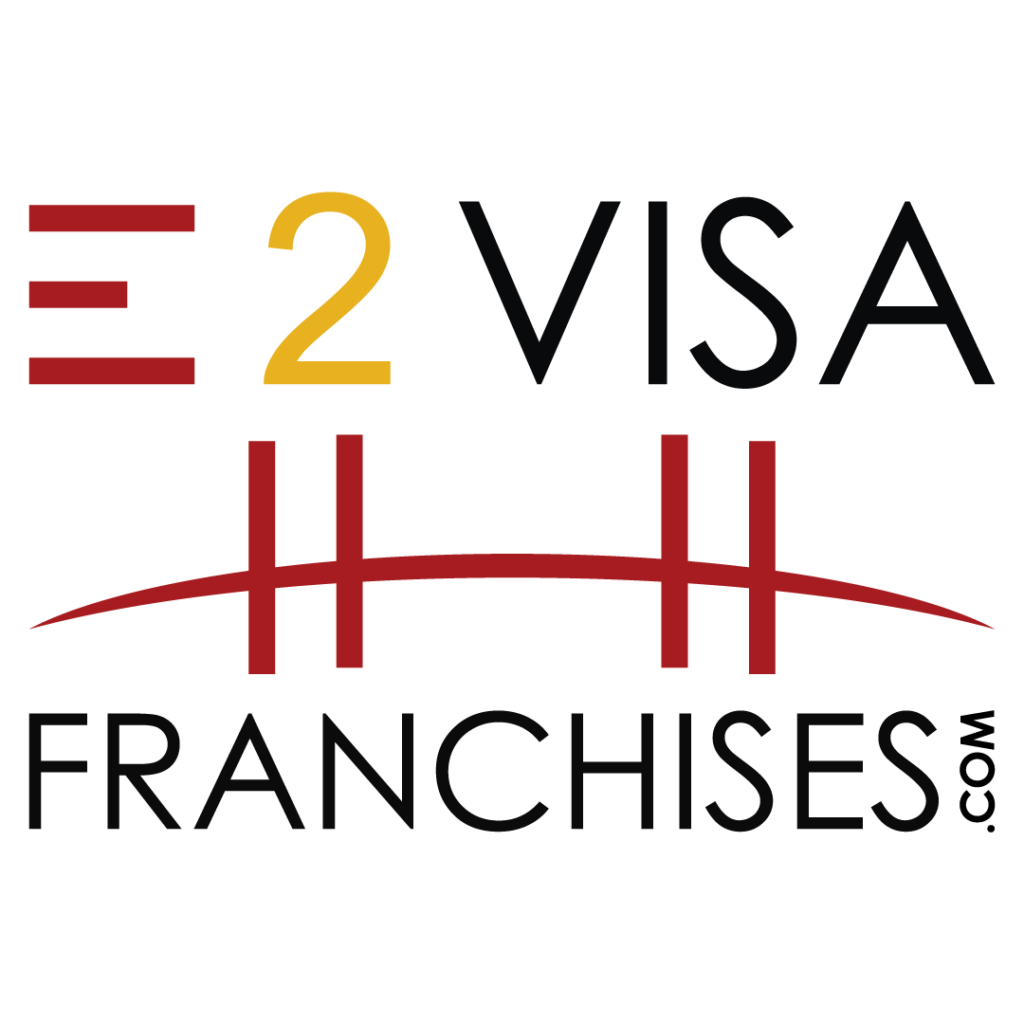 How to find the best cleaning business?
To conclude, paying for cleaning services has become necessary for many Americans, especially those with two household incomes. For businesses, hiring cleaners has always been the norm. After all, high workplace hygiene standards are expected and one of the most basic professional standards in all industries.
The cleaning service industry, whether commercial/janitorial or residential, is a lucrative business that will always be necessary and in demand. Likely, one of the fields that will not be 100 percent replaced by AI or machines even in the coming future. Machinery and equipment may be used, but there will always be humans employed to run them when it comes to cleaning.
With that said, foreign investors who would like to enter the United States on an E2 visa would find the commercial cleaning industry a good option, especially with the amount of steadily growing and successful cleaning franchises out there to choose from, which makes the step towards immigrating to the U.S. even clearer and easier so long as the foreign investor comes from a treaty country and has the funds to risk on this attractive business opportunity.
At E2VisaFranchises.com, we specialize in helping investors to find the best franchise opportunity for their E2 visa. Our team comprises experts in the business industry, franchise business models, and immigration applications. We offer a comprehensive approach to finding the right franchise, including doing market research, providing support during the franchise selection process, and helping with the visa application process. We covered the eligibility requirements for the E-2 visa, including the substantial investment requirement and the requirement for the business to generate income.
E2VisaFranchises.com help make the process of securing an E2 visa and finding the right business investment easier and more successful. If you are looking for an E2 visa real estate agent or an E2 visa business for sale, contact us for a free consultation.
Frequently Asked Questions
How many times can I renew my E2 Visa?
You can renew it for unlimited times as long as the business is growing.
Does applying for E2 Visa requires business plan?
Yes. It is one of the requirements that can make or break your visa application. Make sure you partner with the right consultant to create a comprehensive business plan.
How long is the E2 Visa application process?
It varies depending on the consulate, but usually it takes from 4 weeks to months.