E2 Visa Pros and Cons: Understand The Truth of E2 Advantages and Disadvantages
Learn more about E2 Visa pros and cons, its advantages and disadvantages before you apply for one. Live and do business in the United States with the right visa.
The Most Sought After US Investor Visa
Build Your Dream in America
E2 is a nonimmigrant visa for treaty countries' citizens looking to invest and build a business in the United States. E2 Visa is one of the most popular visas for investors. To learn more about E2 treaty countries and the visa length, you can read it here.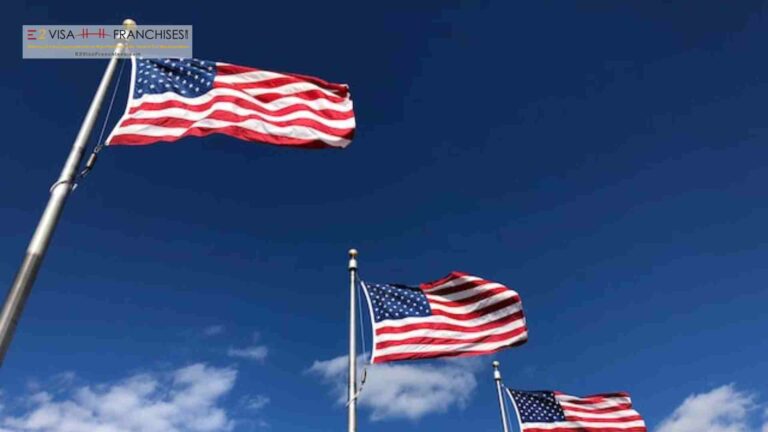 Understand The Success Rate of E2 Visa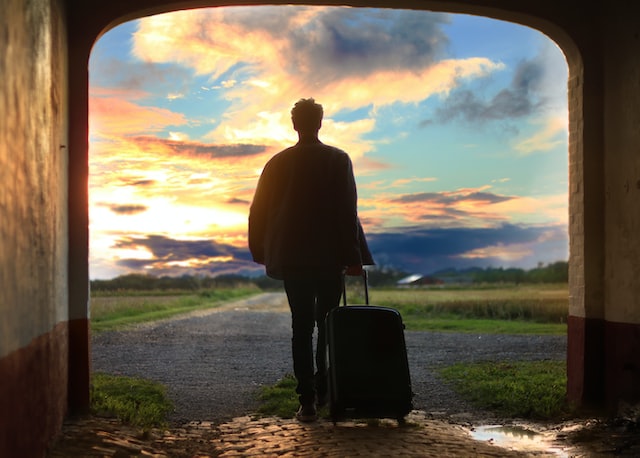 How hard is it to get E2 Visa?
It is not. However, a lot of documents and preparation need to be done. For example, a thorough and USCIS-compliant business plan needs to be presented. This can be overwhelming, and if you don't have the right information, you can risk your E2 Visa approval. It is very important to comply with all the required procedures and discuss with a consultant to ensure success. You can contact us here for free if you are looking for a consultant.
At E2VisaFranchises.com, we can help you increase your success rate in getting E2. We have been in the business since 2004 and have helped thousands achieve their American dream. Please consult with our team today.
Now let's understand the E2 Visa pros and cons.
What is the E2 Visa success rate?
In 2019, the E2 Visa success rate was 89% which is a high number. The rule of thumb is to have the right consultant, a profitable business, complete documents & thorough business plan.
Have Any Questions About E2 Visa Application?
The E2 Visa Pros and Cons
Understand its pros and cons before applying for one.
| E2 Visa Pros | E2 Visa Cons |
| --- | --- |
| There are a lot of franchises open for E2 Visa, which can help you speed up the E2 application and when starting the business | Purchasing a business takes work. You need to have the connection and do all the required research. It is highly recommended to have a consultant do this for you |
| No minimum investment is required; however, $100,000 is advisable | Not available for nontreaty countries such as India and China (however, you can apply via citizenship either from Grenada or Turkey) |
| E2 is not permanent. However, you can stay as long as your business is thriving | You have to renew every 2 years (that means presenting a demonstration of execution on the business plan + future forecast) |
| You can bring your spouse and children with you under an E2 dependant visa | E2 carries significant risk as you need to invest before the E2 approval. However, you can consult with a lawyer to create clauses to mitigate this risk. |
| Your business needs to continue to grow and hire more employees throughout the years (employs US workers) | Your E2 Visa can be revoked as more countries are added to the travel ban list |
| Your educational background, skill, and experience are important key things being looked at by the immigration | Once your children reach 21 years old, they are no longer eligible as E2 dependents. A new visa application needs to be submitted |
| You must directly control the business (at least 50% ownership). The same goes for buying a franchise | E2 is not a passive investment visa |
| Your children can enjoy free public school, and your spouse can file for work authorization | You can only work for the business you apply for E2. That means you can't have or manage multiple businesses |
| You can pay for premium processing that will speed up your application to 15 days and increase the chance of getting E2 | You need to show and prove the legitimacy of your investment (provide a source of fund tracking) |
| E2 does not directly translate to a green card, but there is still a way to file for a green card under E2 Visa | A home-based business, stocks and real estate businesses do not eligible for E2 |
| Relatively quicker processing time (around 3-6 months) compared to other visa application | Not all service-based business is eligible for E2, such as consultancy business (make sure to discuss this with your consultant) |
| No travel restrictions within or outside the United States | The E2 process is intensive. You will be required to lease a commercial space for the business, establish the new business by filing articles of incorporation, apply for the applicable business license, etc |
By understanding the visa card advantages and disadvantages, you will be more cautious in choosing the next step. Hiring a consultant is recommended as E2 is an intensive process and takes so much time, energy, and effort to apply for. However, the process is worthwhile. One of the other advantages of an E2 holder is no US tax on worldwide income if you are not physically in the USA for more than 122 days per year.
Securing Permanent Resident as E2 Visa Holder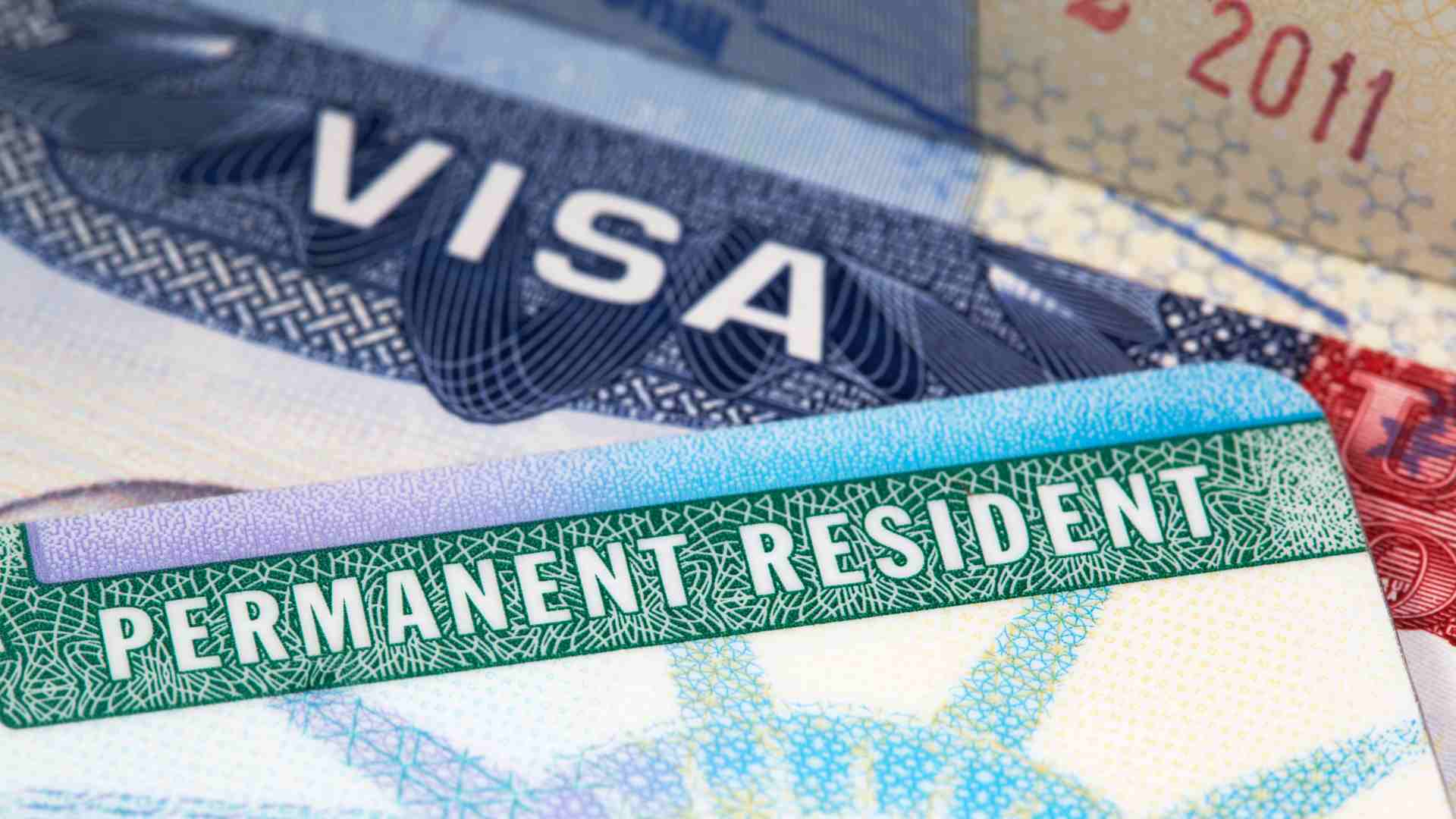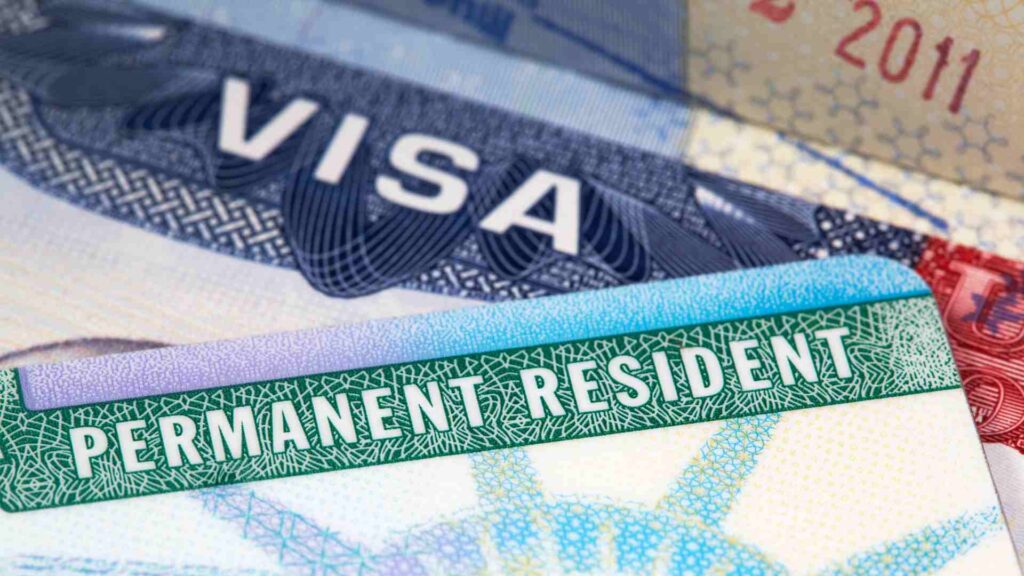 Once you understand the E2 Visa pros and cons, the next question will be how to change my E-2 Visa to green card. There are two approaches that you can take:
You can file for an immigrant visa via the United States consulate abroad.
You can apply for an adjustment of status from nonimmigrant to an immigrant visa if you are in the United States. Doing this means you don't need to travel outside the United States.
If you have an E-2 Visa, you will most likely rely on an adjustment of status. It is important to understand that you have a non-immigrant status with your E-2 Visa, so you will need to convert your E-2 Visa to an immigrant visa category. Please ensure to discuss this with your consultant before choosing the approach.
One other tip after getting your E2 visa is to file for the I-94 Form, which can be found on Customs and Border Protection website. Make sure to print this document and bring it to the airport. Once you arrive at the United States airport, the immigration officer will ask you questions regarding your E2 Visa business and later on approve you for a two or five years visa.
This E2 Visa pros and cons guide is created to understand better how E2 Visa works. We hope you can use this to consider your options in choosing the right visa for you and your family. If you need further assistance or have questions, we are happy to help you free of charge. You can chat with us here or email us here.
Frequently Asked Questions
Can my children work in the United Sates?
No. Your children are not eligible to work in the United States while they are under E2 dependent visa.
Do I need to make business plan for E2 Visa application?
Yes, it is one of the most crucial documents that will be reviewed by the US immigration officer. We offer business plan creation that exceed USCIS qualification.
Do I need to be fluent in English?
Yes, usually we ask our clients to do intensive English course for 1-3 months before the interview process.

Any information contained in this website & chat is provided for general guidance only, not intended to be a source of legal advice. Prior success does not guarantee same result.
Copyright © 2022 E2VisaFranchises.Com. All rights reserved