Real Estate Franchise: Everything You Need To Beware Of To Protect Your Investment
In this article, we will discuss what are the things that you need to know and understand before owning a real estate franchise business for your E2 visa, from different types of franchises, the benefits, and how to buy a real estate franchise.
What is a real estate franchise?
Real Estate Franchise Definition
Owning a real estate franchise allows you to enter the industry with a franchisor's trademark. The franchisor also provides the franchisee with a business model, marketing support, training, and other resources. The franchisee pays an initial franchise cost and ongoing royalties to the franchisor. In return, the franchisee operates under the franchisor's brand name and utilizes its systems and resources to run the business.
Real estate franchises usually come with low investment and stable high profitability, making it a great choice for an E2 visa investment. The real estate franchise is also an eligible E2 visa business suitable for the E2 visa requirements. If you want to know more about E2 visa requirements, you can click here.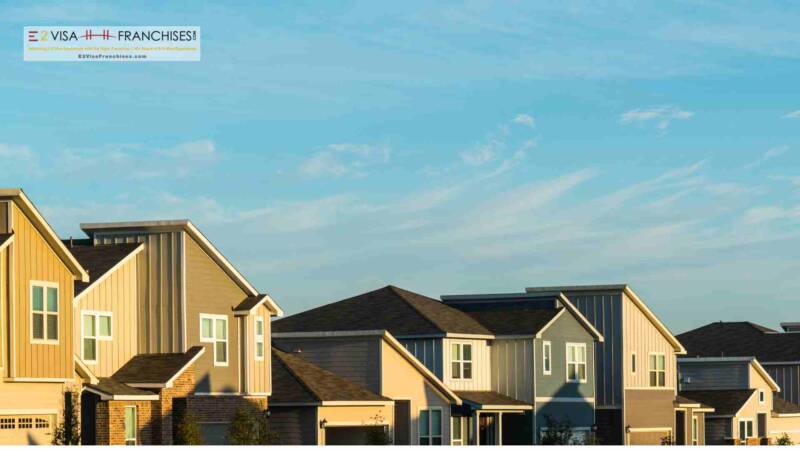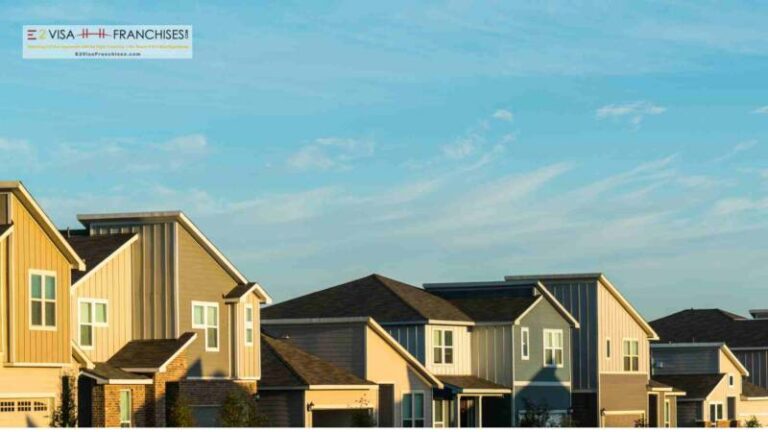 What are the types of real estate franchise?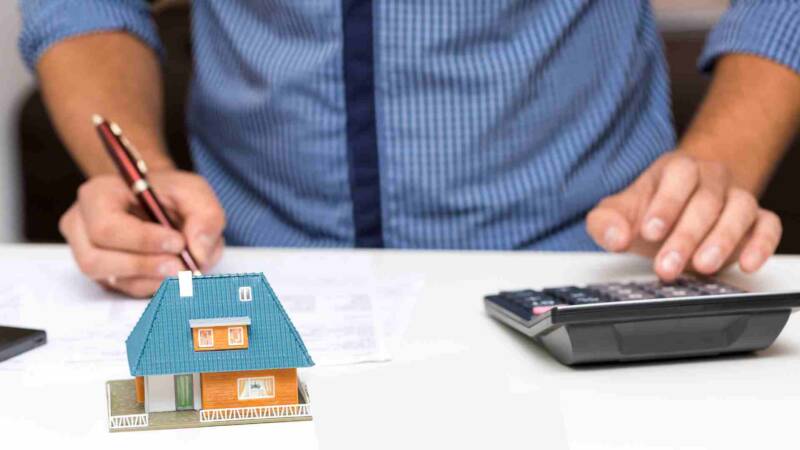 The Different Types Of The Business
There is a couple of different real estate franchise business model. Here are what you need to know:
Property Management Franchise is a franchise that provides property management services to landlords and tenants. Property management also handles the operational side of the business, from doing regular inspections to screening and managing tenants.

Real Estate Agency Franchise, a franchise that operates as real estate agency and handles the sale, purchase, and rental of properties. A real estate broker is also in charge of doing home inspections and mortgage financing.

Real Estate Renovation Franchise is a franchise that helps homeowners renovate and sell their homes at an increased return and without incurring any out of pocket costs.
Find The Best Real Estate Franchise Today. Contact Us.
What are the benefits of buying a real estate franchise?
Investing in a franchise gives you a lot of edges and a kick starts to run the business more efficiently. Not only that, but investing in a franchise also gives you the following:
Support and training from experienced franchisors

Access to established brand recognition and marketing resources

A proven business model with a track record of success

Access to the franchisor's systems, processes, and technology

Assistance with finding properties, making deals, and managing properties

Lower risk compared to other business models or starting your own business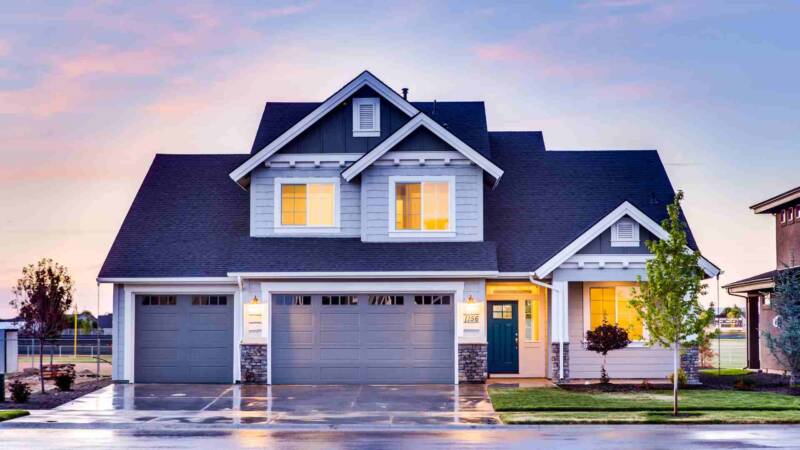 What are the things you need to beware of before investing?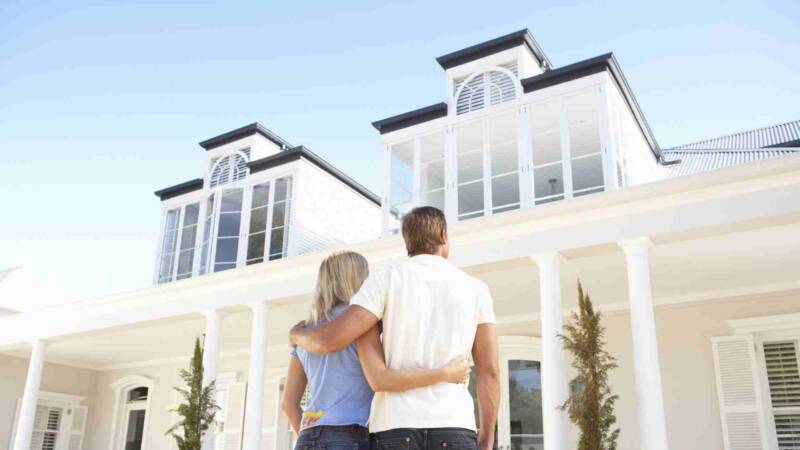 5 Steps To Look For Before Investing
Before investing in any business, one must do all the due diligence. We compile all of the things that you need to know or do before investing in a business:
Research The Franchise
Before investing in a real estate franchise, it is important to thoroughly research the franchisor and its franchise opportunity. Look at their track record, including the number of successful franchisees and the length of time they have been in business. Additionally, research their industry reputation and check for complaints or negative reviews.
Understand The Franchise Agreement
The franchise agreement is a legal document that outlines the terms and conditions of the franchise partnership between the franchisor and the franchisee. It is important to fully understand the agreement, including the franchise fee, ongoing royalties, and any restrictions or obligations.
Evaluate The Franchise Model 
Before investing in a real estate franchise, it is important to evaluate the franchise model to ensure that it is a good fit for your skills and experience. Consider the franchisor's training and support program, the target market, and the growth potential.
Assess The Cost Of Franchise Fees
Besides the real estate franchise fees, there are other fees that you need to beware of, such as the ongoing royalty fees. It's important to fully understand the cost of owning a real estate franchise. Consider the initial investment, operating costs, and additional expenses such as marketing and advertising.
Consider Your Market 
Consider the real estate market in your area and the competition. Is there a demand for the services the franchise offers in your market? Can you compete with other real estate professionals and established companies in the area?
We understand doing all of this research and analysis might be overwhelming, and that is why we are here to help our clients do all of the leg work and ensure to find the best franchise catered to our client's needs.
Where can I find the best real estate franchise opportunity?
Finding the 1st class real estate franchise
In conclusion, investing in a real estate franchise gives you a lot of competitive benefits, especially for an E2 visa application. However, it is important to be aware of the potential risks and to thoroughly research the franchisor and the franchise opportunity before making a decision. We are here to help you get the best business for your E2 visa while ensuring the due diligence is on point, and the E2 requirements are ticked off. 
We curate the best franchises for you based on your needs, goals, budget, and desired location. By considering these factors, you can make an informed decision and increase your chances of success as a real estate franchise owner. Consult with us now by clicking this link.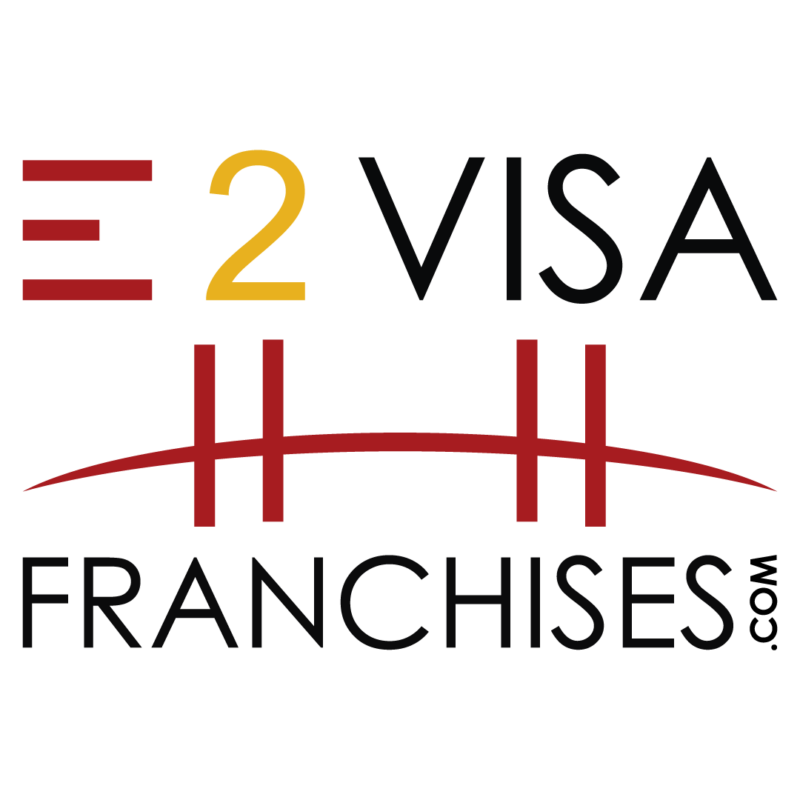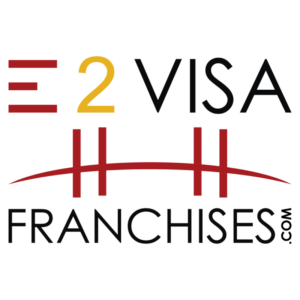 Frequently Asked Questions
Do I need to hire employees for my business?
Yes and the number of employees need to increase over time to show the growth of the business. It is important to show your hiring plan in the business plan.
Do I need to invest my money before applying for E2 Visa?
Yes. It is part of the regulation to show commitment of investment. It is important that you hire a consultant to give you the protection needed in case your visa is denied.
Do I need to make a business plan to apply for E2 Visa?
Yes. In fact, business plan is one of the key things that make or break your visa approval.