Free Complete E2 Visa Checklist
The complete E2 Visa checklist. Learn what is E2 visa, how to apply for it, its advantages and disadvantages.
What to do if you apply at the US embassy or with USCIS from the US
The E2 visa, also known as the Treaty Investor Visa, is a nonimmigrant visa category issued to foreign entrepreneurs and investors who wish to establish a new business venture or purchase and manage a pre-existing enterprise in the United States. The applicant must invest substantial capital into the U.S. business and must be a citizen of a country with which the U.S. maintains an E2 visa treaty.
While the E2 visa is not a substitute for an immigrant visa, E2 visa holders can travel in and out of the U.S. for two years and have their E2 visa renewed for an unlimited number of two-year extensions for as long as their business operates and meets E2 visa requirements.
What are the E2 Visa Requirements for Investors?
Investors must meet the following six key E2 visa requirements to qualify:
The applicant (a person or a company) must be a national of a country that maintains a Treaty of Commerce and Navigation with the United States. The list of countries with qualifying treaties with the U.S. can be found here.
The applicant must own at least 50% of the U.S. company and be in an executive, supervisory, or managerial position.
The applicant must either have invested or be ready to make a substantial investment in the U.S. company. While U.S. government regulations do not specify the minimum amount of investment, it is recommended that applicants invest a minimum of $100,000 to $200,000. This is to ensure their financial commitment to the enterprise's success. In exceptional cases, the United States Citizenship and Immigration Services (USCIS) may approve applications with investment amounts as low as $50,000.
The applicant must have control of the investment funds, and investments made with the U.S. company must be at risk of capital loss in the commercial sense.
The U.S. company must be a bona fide and non-marginal U.S. business, which means it is an active, for-profit enterprise that produces goods or services, generates sufficient income, and contributes to the regional U.S. economy by creating jobs for U.S. workers. The business must also operate from a dedicated premise.
The applicant must intend to depart from the U.S. and return to their home country once their E2 status ends.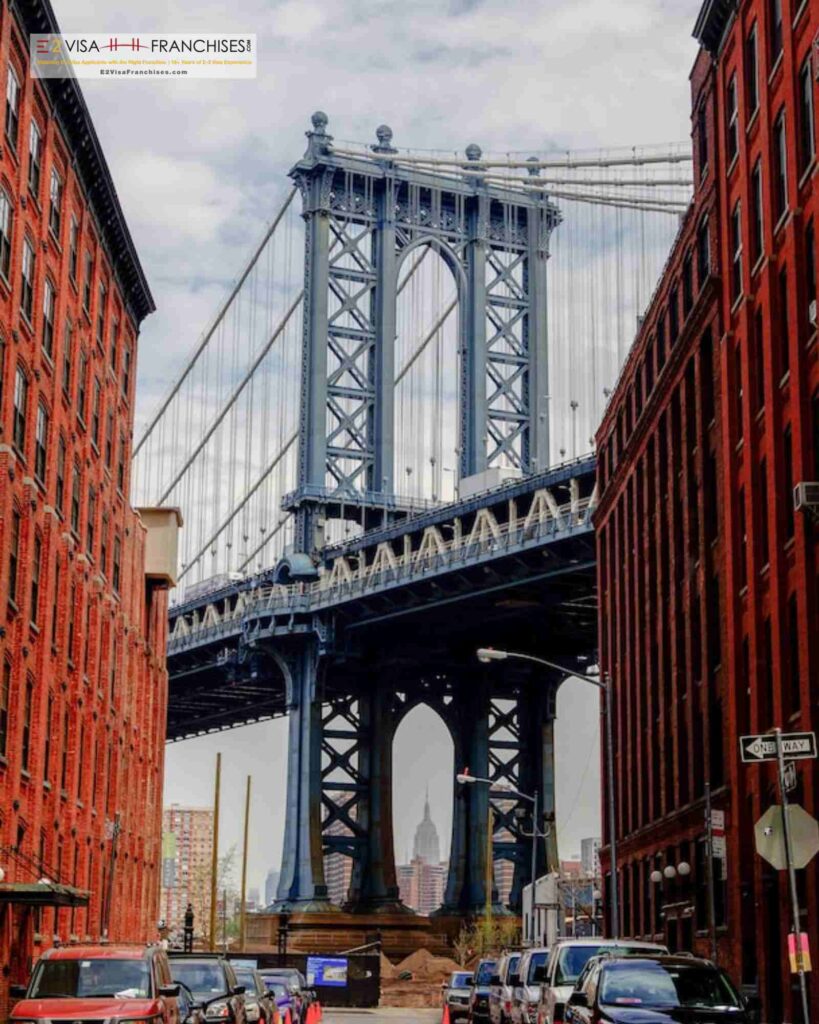 E2 Visa Eligible Countries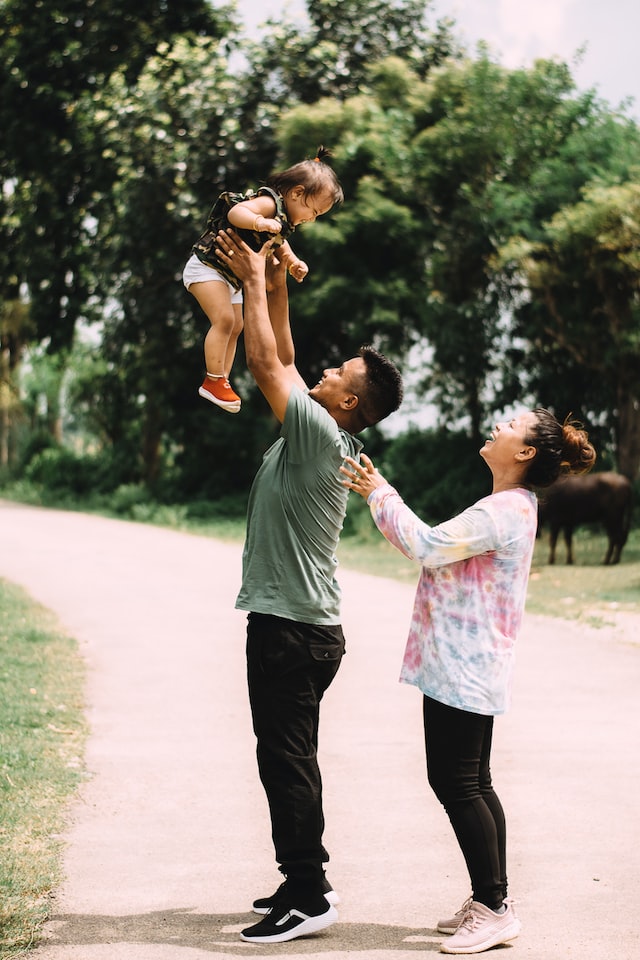 Treaty countries for visa E2
Below is the list of countries with an E2 visa treaty:
Albania, Argentina, Armenia, Australia, Austria, Azerbaijan, Bahrain, Bangladesh, Belgium, Bolivia, Bosnia and Herzegovina, Brunei, Bulgaria, Cameroon, Canada, Chile, China, Colombia, Congo, Costa Rica, Croatia, Czech Republic, Denmark, Ecuador, Egypt, Estonia, Ethiopia, Finland, France, Georgia, Germany, Grenada, Honduras, Ireland, Israel, Italy, Jamaica, Japan, Kazakhstan, Korea, Kosovo, Kyrgyzstan, Latvia, Liberia, Lithuania, Luxembourg, Macedonia, Mexico, Moldova, Mongolia, Montenegro, Morocco, Netherlands, New Zealand, Norway, Oman, Pakistan, Panama, Paraguay, Philippines, Poland, Republic of Congo, Romania, Senegal, Serbia, Singapore, Slovak Republic, Slovenia, Spain, Sri Lanka, Suriname, Sweden, Switzerland, Thailand, Togo, Trinidad & Tobago, Tunisia, Turkey, Ukraine, United Kingdom, and Yugoslavia.
What if my country is not part of treaty countries?
Unfortunately, you can not apply for E2 visa directly. However, there is a way to get one by applying for a dual citizenship in countries such as Grenada or Turkey. Once you apply for citizenship by investment in one of those countries, you will be eligible to apply for E2 visa. This path way is done by many individuals from nontreaty countries such as China and India. If you want to learn more about how it works, you can read it here. 
Can Employees Also Qualify for an E2 Visa?
Yes, employees of an investor can also qualify for an E2 visa provided that they fulfill a set of E2 requirements. To be eligible, a sponsored employee must:
have the same nationality as the investor applicant,
occupy a supervisory or managerial position and be essential to the U.S. company's operations,
meet the definition of "employee" under the U.S. legal code, and
intend to return to their country of residence once their work in the U.S. is completed.
You Don't Know Which Business To Go For Your E2 Visa? We Can Help.
What Is the Application Process for Visa E2?
E2 Visa Checklist: United States Consulate Process (Applying from outside the U.S.)
There are several steps involved in applying for an E2 visa. While these steps may vary depending on the U.S Embassy or Consulate where investors will apply, the general application process is as follows:
Investors outside the U.S. can submit their application for an E2 visa through a U.S. Embassy or Consulate in their home country. The E2 visa processing time varies with the workload of the US Embassy or Consulate and may range from about two weeks to four months. To apply for an E2 visa, investors from outside the U.S. must follow E2 visa process step by step:
File the DS-160 or Online Nonimmigrant Visa Application Form.
The DS-160 Form is an online application form available on the Consular Electronic Application Center website that applicants must fill out correctly and truthfully. The form contains questions on the applicant's personal information, contact details, and other relevant information such as passport details, travel history in the U.S., and education and work experience. In addition, applicants must also upload a quality photograph and answer security-related questions about their background. After filling out the form, applicants will be directed to a confirmation page which they must print and bring to their interview.
Pay the application fee.
The application fee for the E2 visa costs $205. Upon visa approval, an applicant may also be required to pay additional fees, including visa issuance fees.
Schedule an appointment for the E2 visa interview.
Visa interviews can be scheduled at any U.S. Embassy or Consulate, but qualifying for a visa outside the applicant's home country may be more difficult. For their visa application to be complete, applicants between the ages of 13 and 80 must appear for visa interview at a U.S. Embassy or Consulate. Wait times for interview appointments vary depending on the visa category, location, and season, so it is highly recommended that applicants schedule their interviews as soon as possible.
Prepare the required documents.
Below is the checklist of required documents that applicants must gather and prepare for their E2 visa interview:
Form DS-160 (Nonimmigrant Visa Application) confirmation page
Payment receipt for the $205 E2 visa application fee
Two full-face color photographs that comply with the U.S. visa photo requirements
Form DS-156E (Nonimmigrant Treaty Trader/Treaty Investor Application) – This form is a supplementary document to Form DS-160 and is required for E2 visa applicants occupying executive, managerial, or essential employee roles in the U.S. company.
Curriculum vitae or proof of academic and other qualifying credentials, such as transcripts and certificates, and evidence of sufficient work experience
Evidence of business establishment in the U.S. and that the business is a real operating commercial enterprise.

Business licenses and registration documents (articles of incorporation, stock certificates, partnership agreement, lease agreement)
Financial and tax-related documents
Wage reports or payroll records
Organizational and staffing charts
Contracts with employees and customers
Vendor agreements
Evidence of substantial investment in the U.S

Bank statements, titles, receipts, business tax returns
Signed contracts
Actual purchases
Business plan
Proof of intent to return to home country, which may include any of the following:

Offer letter from employer specifying the applicant's job roles, salary, and length of employment in the U.S. company
Property deeds, mortgage payments, or property tax receipts
Birth certificates of spouse and dependents
Marriage certificate
Personal assets and income
And other appropriate evidence
Attend the E2 visa interview.
A consular officer will interview E2 visa applicants regarding their purpose and intention for going to the U.S. and determine whether they are qualified to receive the visa. Applicants must meet the legal requirements for the E2 visa category and demonstrate that they intend to return to their home country.
Following the visa interview, the consular officer will notify applicants if additional administrative processing is required for their application and how their passport visas will be returned.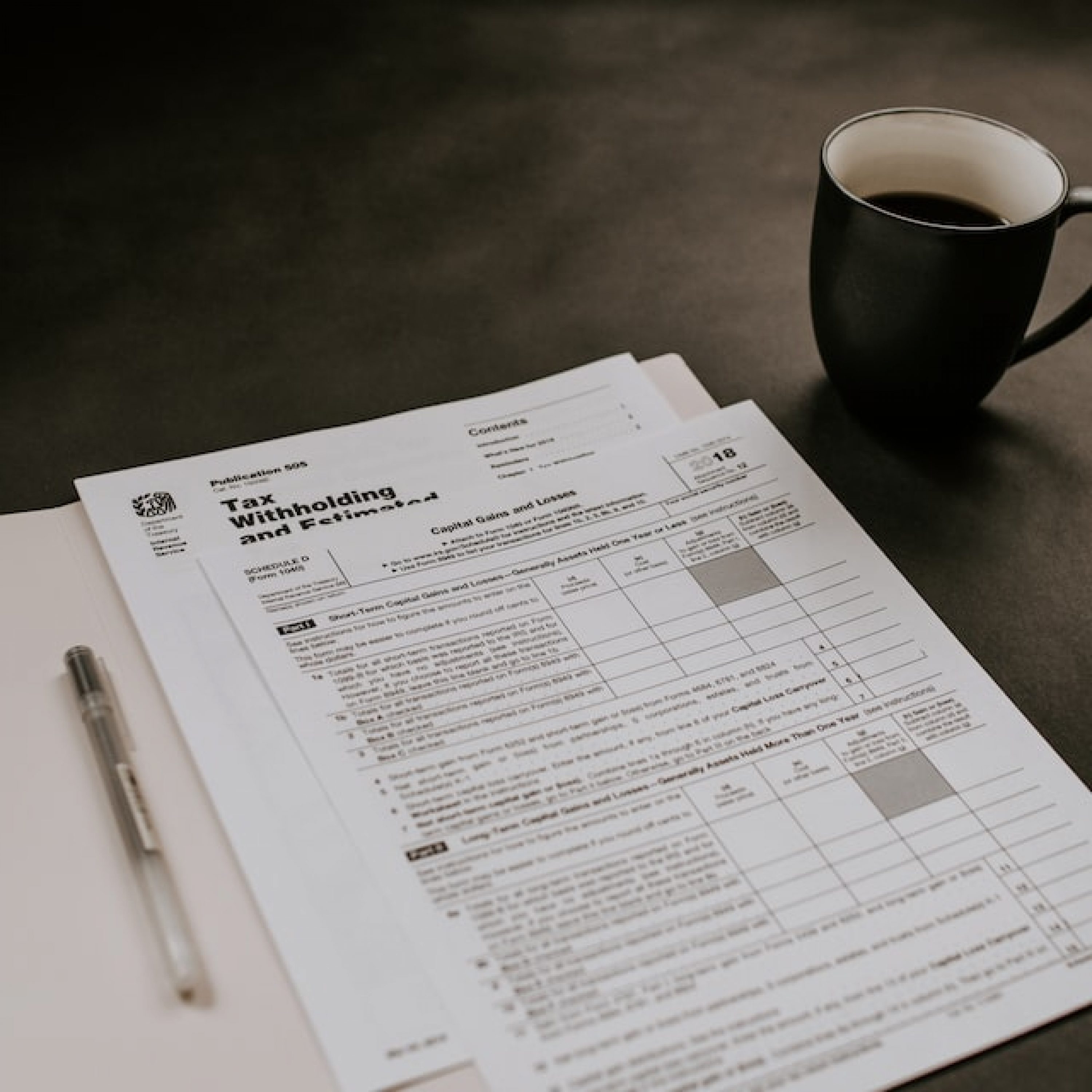 Applying Process From Within The United States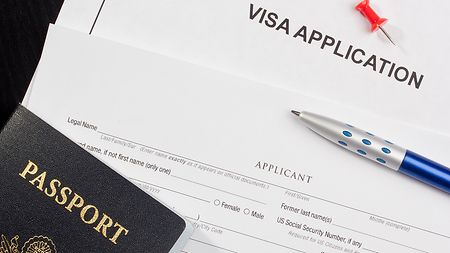 While in the U.S., applicants with a nonimmigrant status can request to change their status to get an E2 visa. They can do this by filing Form I-129 (Petition for Nonimmigrant Worker) to the USCIS.
The average E2 visa processing time is five months, but this may further vary depending on several factors. Applicants may also opt to pay a premium processing fee of $1,225 for expedited processing within fifteen calendar days.
The USCIS will then either approve or deny the applicant's request. If additional evidence is required, the USCIS will issue a Request for Additional Evidence (RFE) from the applicant and finalize a second decision within fifteen days of submission. If approved, the applicant will be issued Form I-797 (Approval Notice).
What are the E2 Visa benefits?
Aside from working legally for the company that is the applicant's investment vehicle in the U.S., below are the other advantages of having an E2 visa:
Employees from the E2 visa holder's country can be sponsored to come to work in the U.S. once the business has been established.
Dependents of E2 visa holders can join them
The E2 visa covers the applicant's spouse and children under 21 years old. Dependents can apply at the same time as the primary visa holder or later on.
Free education in U.S. public schools 
Children dependents under the age of 21 may not qualify for a work visa, but they can attend any public school for free. They may also qualify for in-state tuition at state universities.
The spouse of an E2 visa holder can work anywhere in the U.S.
The E2 spouse may obtain employment in any U.S. state and at any company by applying for a temporary work permit or employment authorization document (EAD). The spouse is also granted the same duration of stay as the E2 visa holder.
120 days of taxation relief
E2 visa holders are guaranteed 120 days of income tax relief in the U.S. This is one of the key advantage of having an E2 visa.
Convenient travel and indefinite visa renewal
E2 visa holders can prolong their status for unlimited two-year increments as long as the business concerned maintains operations. The primary visa holder and dependents can also freely travel in and out of the U.S. as they please.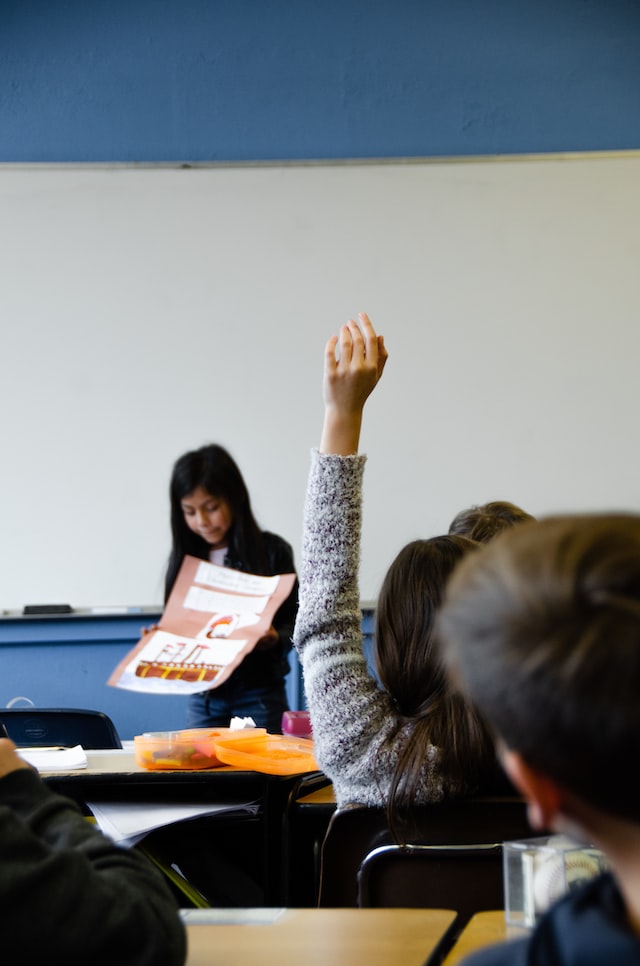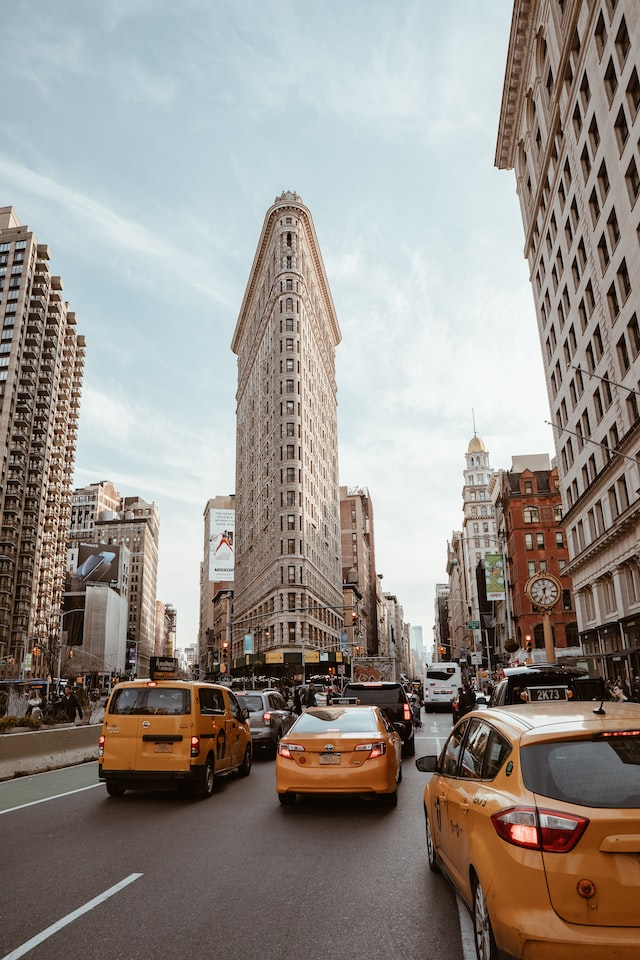 While the E2 visa offers many great benefits, it also has its downside.
E2 visas are limited to nationals of countries having trade treaties with the U.S. (see list above).
The visa holder is restricted to work for the company that is part of the investment.
E2 visa to green card can be achieved by changing from nonimmigrant visa to immigrant visa.
What happens if my E2 Visa gets denied?
If they reject your visa, the immigration officials will give you a reason for why they rejected the application. Many factors contribute to the success of your visa application, from how you conduct yourself during the interview, and your business plan, to the completeness of your documents. Since this is an investment visa, many risks are involved, and having the right lawyer can help you mitigate the risk. Lawyers can help you add clauses to help protect you in case such events happen.
At E2VisaFranchises.com, we offer services to help you achieve the American dream. Take the first step to by consulting with us here or emailing us. Our consultancy is free of charge.
Frequently Asked Questions
What is the best business to invest for E2 Visa?
We always recommend to go with franchise as it has a proven track record and systems in place for you to run the business more efficiently. The immigration officers also favor franchise over other type of business.
Do I need to make a business plan to apply for E2 Visa?
Yes. In fact, business plan is one of the key things that make or break your visa approval.
How long is the E2 Visa application process?
It varies depending on the consulate, but usually it takes from 4 weeks to months.