Why Using Grenada Citizenship For US E2 Visa Can Be The Best Option?
Are you a national from a non-treaty country (such as India, China or South Africa) looking to find ways to get a USA E2 Visa? Then, Grenada citizenship is the answer. Find out more about Grenada E2 Visa, Grenada dual citizenship, and how you can get E2 Visa.
Grenada Citizenship Is The E2 Visa Best Option for Non Treaty Countries
What is the Grenada E2 Visa Pathway?
Grenada E2 Visa is a pathway for a non-treaty national to get E2 Visa by getting Grenadian citizenship. Grenada is one of many countries that has partnered with the USA for an E2 treaty visa. Grenada E2 Visa allows you to be eligible to apply for E2 Visa once your citizenship in Grenada is granted. That is why Grenada citizenship by investment is very popular, especially for those non-treaty countries citizens. You can find the list of E2 treaty countries here.
Grenada is known as the Spice of the Caribbean. A stunning island with white sandy beaches and green vegetation. Grenada is an English-speaking country with a well-established environment, strong, and stable economy. You will live like it's a holiday every day.
What is Grenada citizenship by investment?

Grenada citizenship by investment or known as the CBI program, is a way for individuals to have Grenada citizenship by investing in Grenada. Investors can then receive citizenship for him/her and his/her family. Grenada offers second citizenship and passport to investors and allows investors to have dual citizenship.
Grenada dual citizenship permits you to be a citizen of your home country and a citizen of Grenada. The dual citizenship will not be informed to your home country and enable you to have privacy. This program is sought after by nationals from China and India (non-treaty countries). Grenada citizenship for Indians or Chinese is one of the quickest and best options to apply for a USA E2 Visa.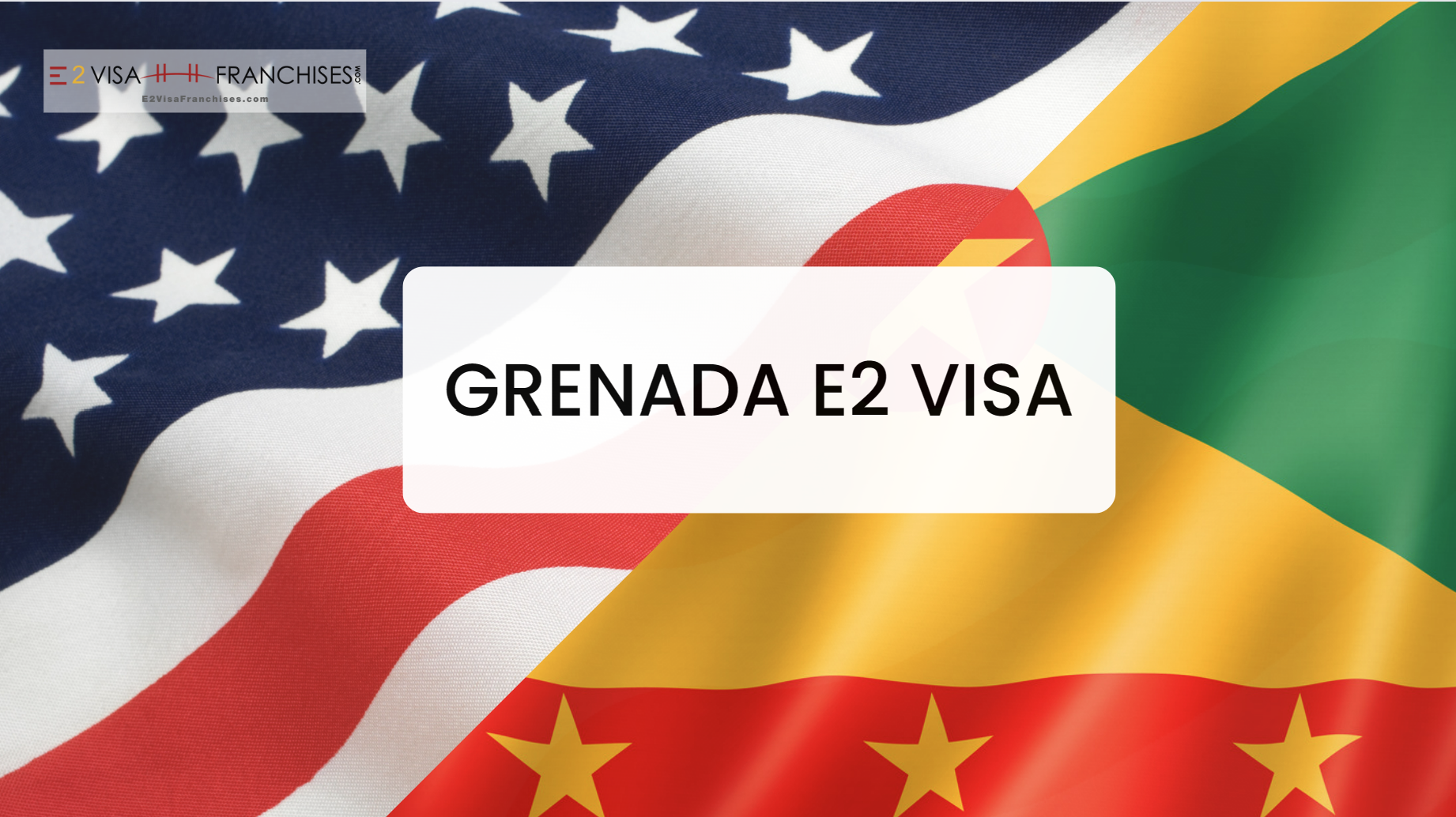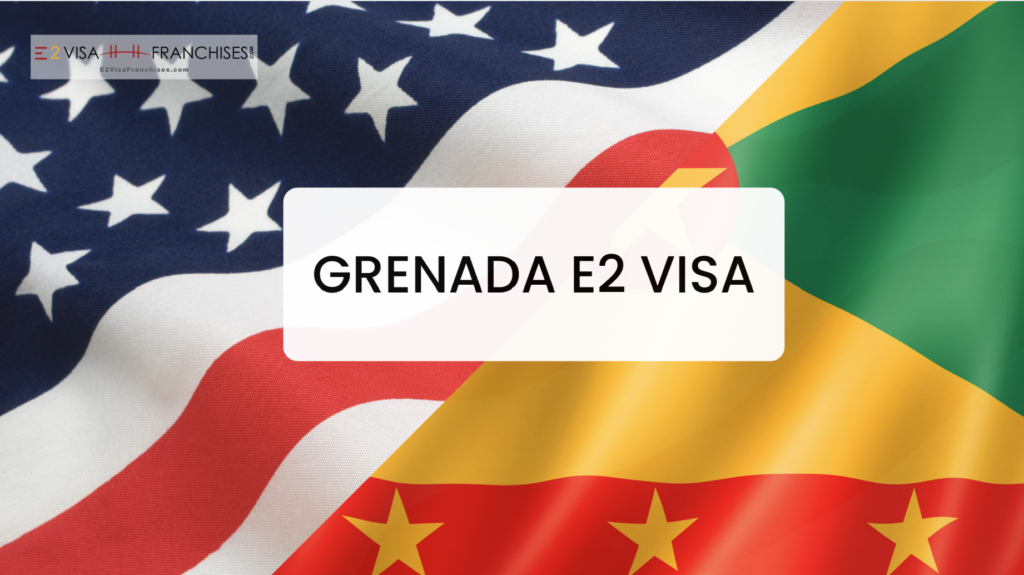 So What Are The Grenada Citizenship Benefits?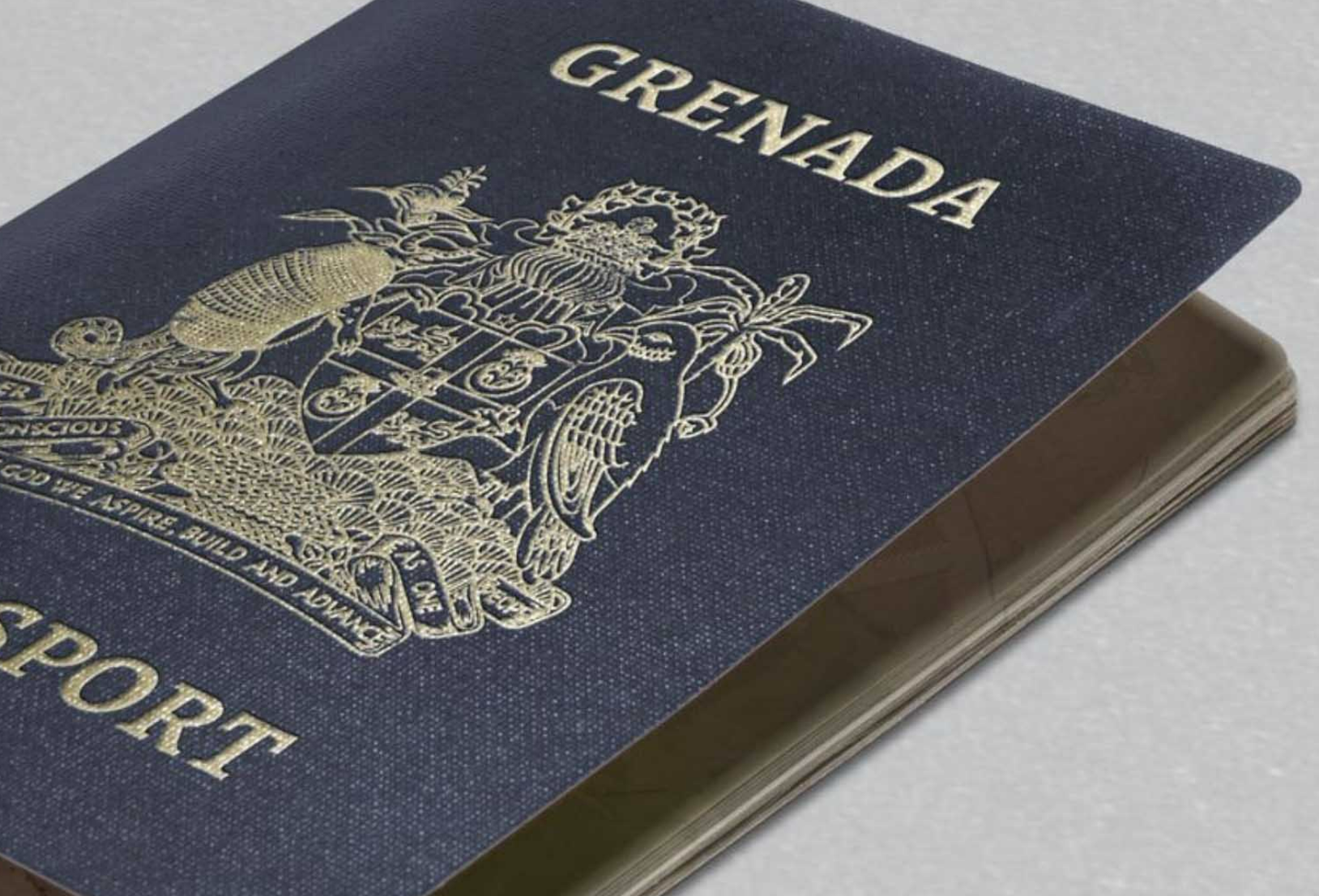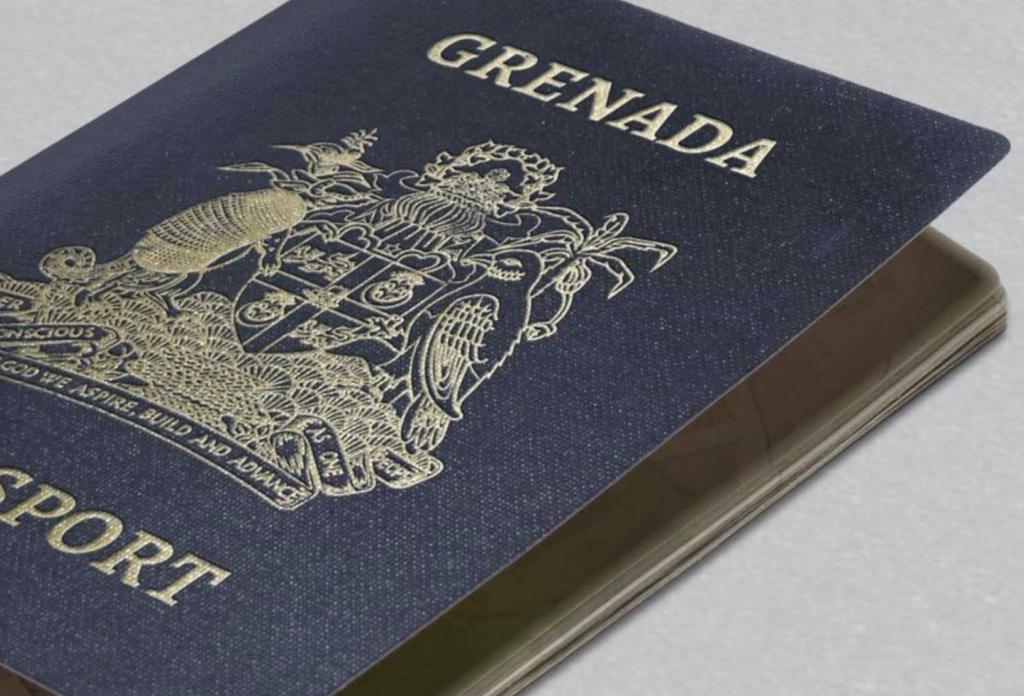 Benefits of being a Grenada citizen

Grenada government offers visa-free travel to more than 150 countries. Grenada visa-free countries include:
Europe: Belgium, Cyprus, Czech Republic, Denmark, Finland, France, Germany, Greece, Ireland, Italy, Luxembourg, Malta, The Netherlands, Norway, Portugal, Russia, Spain, Sweden, Switzerland, and the United Kingdom.
America: Argentina, Brazil, Colombia, Costa Rica, and Panama.
Asia: Indonesia, Malaysia, Singapore, and China.
Africa: Mauritius, Tanzania, and Zimbabwe.
Oceania: Fiji and Vanuatu.
Caribbean: Antigua and Barbuda, Bahamas, Barbados, Cuba, Dominica, Jamaica, St Kitts, Nevis, St Lucia, Trinidad, and Tobago.
Territories: Anguilla, Aruba, Bermuda, Cayman Islands, Gibraltar, Hong Kong, Macao (SAR China), and the Turks and Caicos Islands.
Besides visa-free travel, Grenada citizenship benefits also include the following:
Family members of the investor. You can bring your spouse, children below 18, dependent children aged 18-29 for educational support, your parents or grandparents, and dependent siblings.
Tourist visa to the United States that is valid for 10 years.
Fast processing time to get your citizenship (usually around 60 days)
No residency requirement in Grenada to obtain citizenship
Excellent education
Attractive tax rates incentives
No requirement to be physically present in Grenada to apply
Spouse, children, and parents can be included
Dual Citizenship is permitted
Grenada does not tax its citizens international income. Therefore CBI applicants with property and businesses outside Grenada will not be subject to the new tax. Citizens pay taxes on business activities in the island.
The Grenada citizenship application form can only be obtained through an immigration lawyer. Make sure the right lawyer is assisting you. You can get a free consultation with us here, and for more information about Grenada citizenship, you can visit the CBI website.
Looking for the right Grenada citizenship investment program or the right business for your E2 visa? We can help.
What is the Grenada citizenship application process?
How to obtain Grenada citizenship?
There are a couple of ways to obtain Grenada citizenship. One is through the investment of $220,000 on a real estate project approved by the government. The second is through a donation of $150,000. You must also maintain the property investment for at least 5 years. Besides the investment, there are some other requirements, such as:
You must be 18 years old or older.
 You don't have any criminal record.
 You are in good health.
 You pass the background check.
 You show your proof of income.
Application Process for Grenada Citizenship-by-Investment
In summary, the process is by submitting a citizenship application and sending all the documents needed for the application. Once you apply, the Grenadian government will review your application and do a background check. After you pass this process, you will be required to pay the investment amount and submit proof of investment. Finally, a registration certificate will be issued, and you can receive your Grenada passport.
Aside from the application, you will be asked to submit the following:
 Birth certificate
 Copy of your current passport
 Passport-sized photographs
 Marriage or divorce certificate
 National ID
 Proof of permanent residence
 Copy of military service card (if you are associated with military service)
 Affidavit from spouse or ex-spouse regarding children
 Affidavit of support from dependents
 Education certificate and transcripts
 Proof of residential address
 Professional letter of reference
 Copy of lawyer license certifying the documents
 Salary pay slips
 CV or resume
 Reference letter from the bank
 Bank statement for the last year
 Police clearance record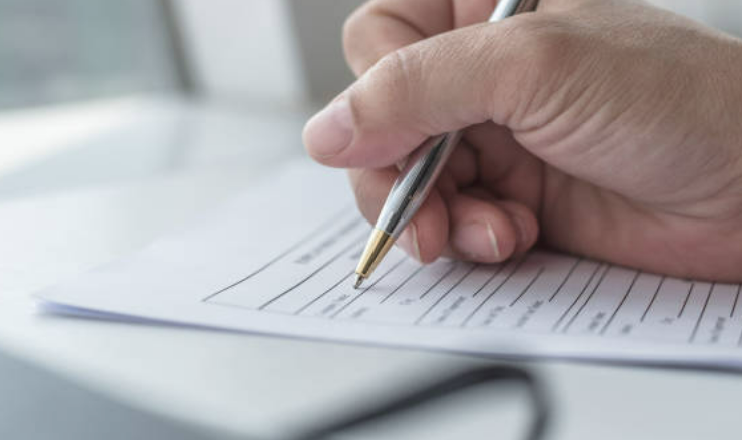 Most Common Questions about Grenada Citizenship Program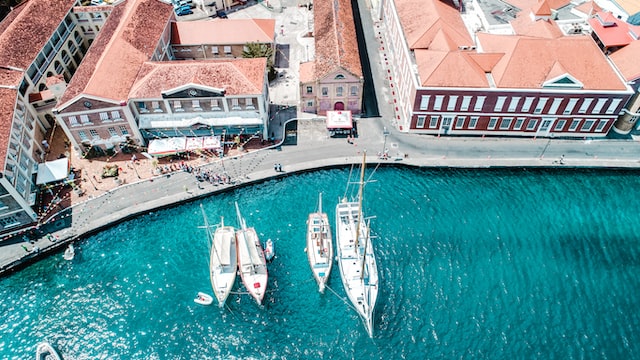 How fast can I get Grenada citizenship?

Grenada citizenship by investment processing time usually takes between 60-90 days. It is relatively very fast compared to other citizenship processes.
Grenada Citizenship offers one of the most comprehensive citizenship-by-investment programs in the world. Many of our clients hold E2 visas, and another solution is the Turkish CBI program. The Turkish CBI program is slightly more expensive and has less processing time than the Grenada CBI program, but some people choose Turkey for cultural or geographic reasons. Located at the crossroads of Europe and Asia, Turkey is an important transportation hub. Turkey grants citizenship with a $250,000 or $500,000 bank deposit for real estate investment.
Do Grenadians need visa to enter to USA?
Yes, however, you can apply for a multiple-entry visa lasting up to 10 years.
You Don't Know Which Business To Go For Your E2 Visa once you get your Grenada citizenship?
Getting The E2 Visa Via Grenada Citizenship
How can I get E2 Visa from Grenada?
A Grenada E2 visa can be applied for once you get your citizenship in Grenada. The process of an E2 Visa remains the same; you have to invest a substantial amount in a US business. The minimum investment is usually $100,000. However, the investment depends on the business; it is advisable to consult with an immigration lawyer.
Which country can apply for E2 Visa?
All treaty countries and Grenada citizens are eligible for an E2 Visa application. Here is the list of treaty countries Argentina, Armenia, Austria, Belgium, Bulgaria, Canada, Chile, Colombia, Costa Rica, Croatia, Czech, Republic Denmark, Estonia, France, Germany, Grenada, Honduras, Ireland, Italy, Jamaica, Japan, Latvia, Luxembourg, Macedonia, Morocco, Netherlands, New Zealand, Norway, Pakistan, Panama, Paraguay, Philippines, Romania, Slovenia, South Korea, Spain, Suriname, Taiwan, Tunisia, Turkey, United Kingdom, Australia, Albania, Mongolia, Finland, Singapore, Slovak Republic, Sweden, Bosnia and Herzegovina, Cameroon, Kazakhstan, Kosovo, Liberia, Lithuania, Mexico, Montenegro, Poland, Serbia, Senegal, Thailand, Oman, Ethiopia, Azerbaijan, Bahrain, Bangladesh, Brazzaville, Kinshasa, Egypt, Iran, Jordan, Kyrgyzstan, Moldova, and Ukraine.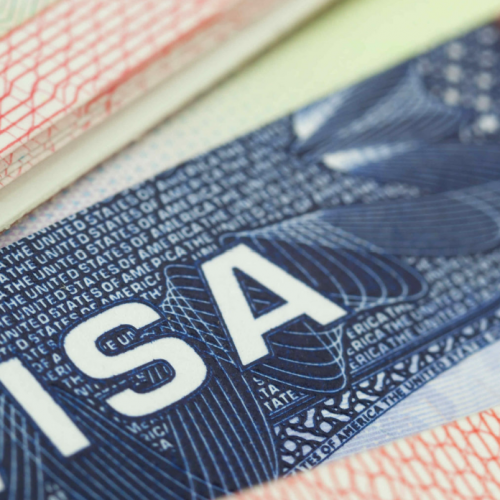 What Is The E2 Visa Application Process?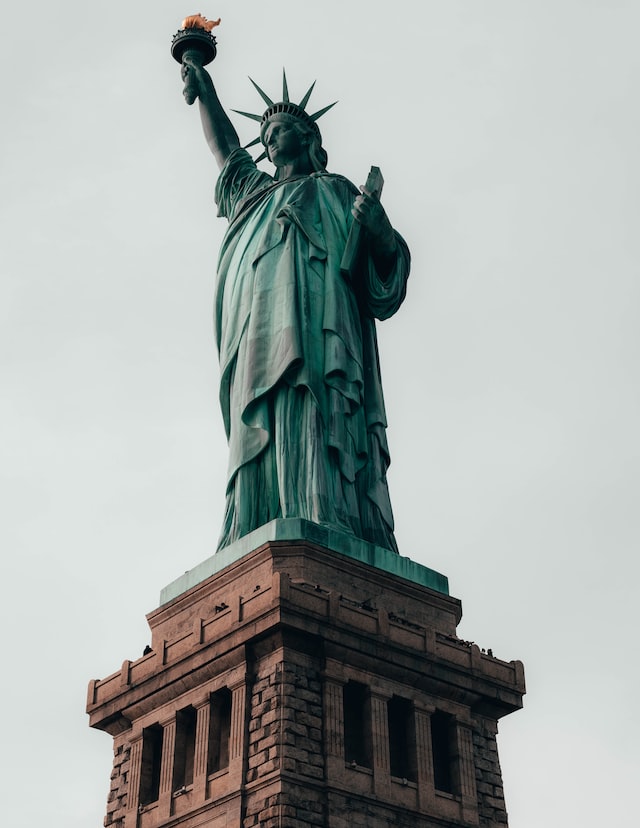 To apply for E2, you must first fill in the application and submit the required document.
To complete the Online Non-Immigrant Visa Electronic Application or known as the Form DS-160
To complete Non-Immigrant Treaty Trader/Treaty Investor Application or the DS-156E (for executives, managers, and essential employees).
Make sure your passport is valid to travel to the United States, and the validity is at least six months beyond your travel to the USA.
Prepare a 2×2 inch professional photograph.
Usually, there will be a requirement to interview at the US embassy.
Have a comprehensive E2 Visa business plan that showcases your investment and its prospect to support your stay and your dependents.
Have a business registration for United States business
Showcase proof of wire transfer
Showcase proof of income sources
Proof of intent to return to Pakistan once the Visa expires
Once you submit the documents, you must pay the application fee and attend an interview at the US Embassy in Grenada. Make sure to bring all the prepared documents too.
Can E2 Visa lead to Green Card?
E2 Visa does not lead to Green Card; however, if you plan to apply for one, you can file for an immigrant visa through United States Consulate in Grenada or apply for adjustment status in the United States.
At E2 Visa Franchises, we offer services to help you get Grenada citizenship. We will also assist you in getting your E2 Visa. Take the first step to have your dual citizenship by consulting with us here or emailing us. Our consultancy is free of charge.
To learn more about E2 Visa, you can also read here.
Frequently Asked Questions
Can I still keep my original citizenship when I receive Grenada citizenship?
Yes, you will have dual citizenship and the Grenada government will keep your citizenship confidential to protect your privacy.
Can I renew my E2 Visa as Grenadian?
Yes, the method applies the same for all treaty countries. You can apply unlimitedly for renewal of E2 Visa.
Is there any other way besides Grenada citizenship for non treaty countries?
Yes, there are some countries such as Turkey. However, we highly recommend to apply via Grenada as it is faster and lower investment. 

Any information contained in this website & chat is provided for general guidance only, not intended to be a source of legal advice. Prior success does not guarantee same result.
Copyright © 2022 E2VisaFranchises.Com. All rights reserved