Best Eligible E2 Visa Businesses
Find out what are E2 visa businesses in the United States. Invest in an existing business or to start a new business under E2 visa
The American Dream: Land of Oppotunity
$21.44 Billion Growing GDP
The United States represents one of the biggest consumer bases in the world, with an estimated population of 331,002,651, ranking third behind India and China. The country has been recognized as the world's leading economy since 1871, with a nominal GDP for the United States at $21.44 trillion. It is known for fostering a society that encourages innovation and entrepreneurship. With multiple cities outranking developing countries in terms of nominal GDP values, many foreign investors flock to the country to realize their version of the 'American Dream.'

The Pathway to Enter USA As Investor
A Treaty Investor Visa, commonly referred to E-2 investment visa, is available to foreign entrepreneurs interested in establishing a business in the United States. They should be citizens from a treaty country, which is comprised of 78 countries, with substantial investment funds to launch a bona fide business. 
This nonimmigrant visa does not need sponsorships from U.S.-based companies or corporations nor its citizens, offering these investors complete control of their livelihood in the country. To learn more about E2 visa treaty countries, you can read it here.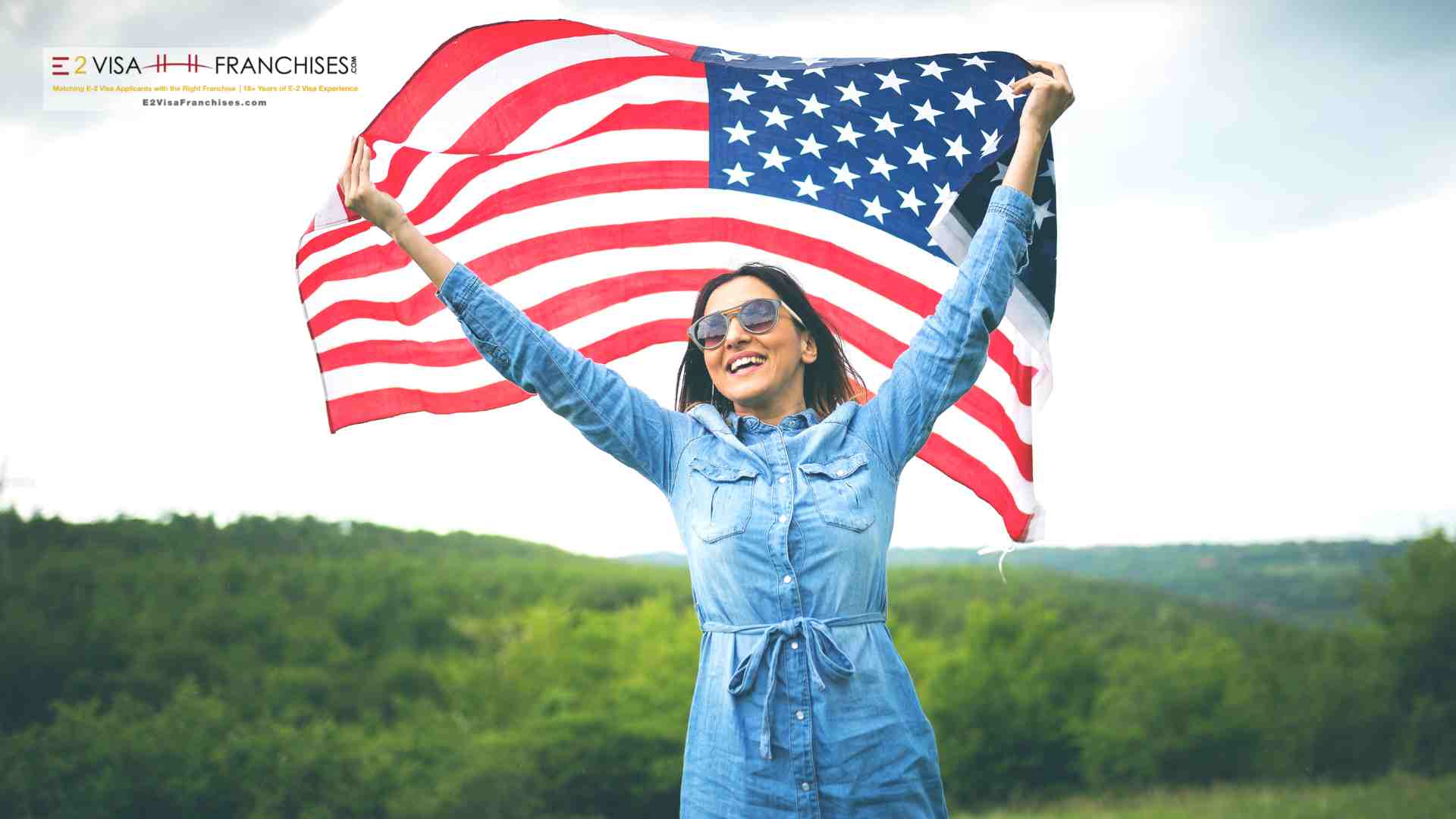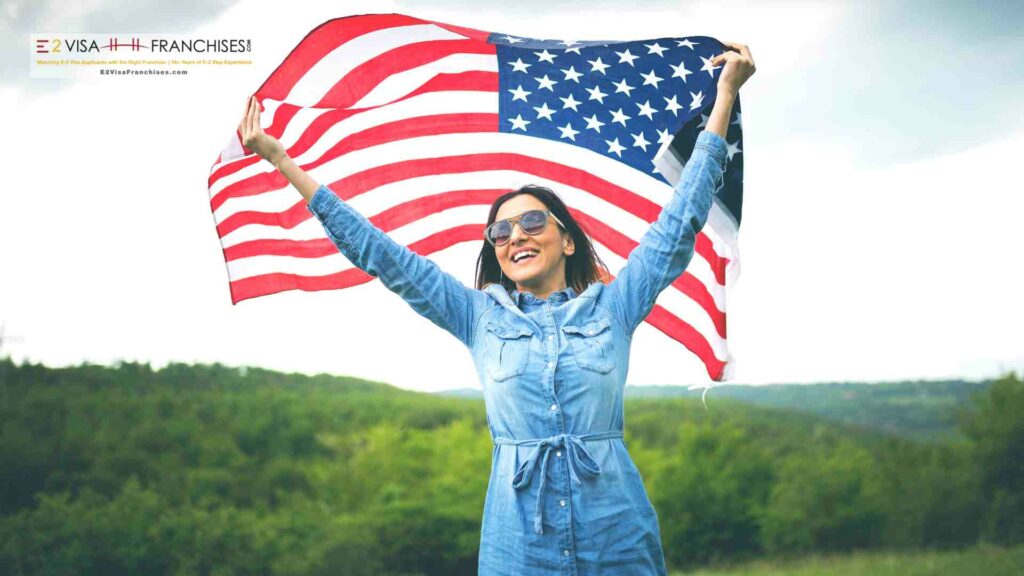 What business is best to invest in?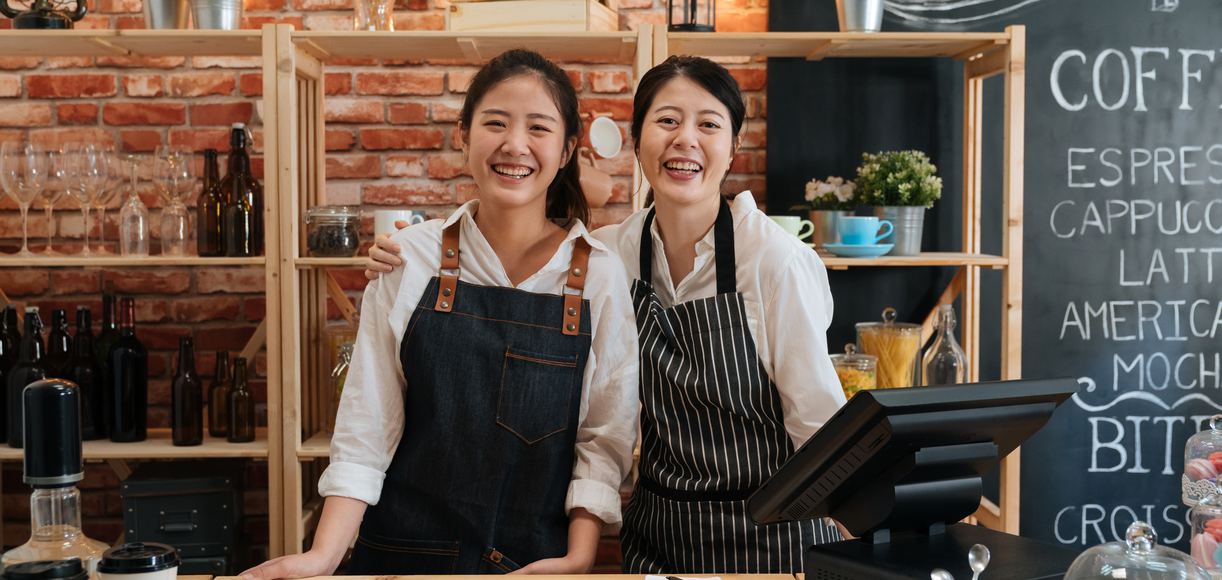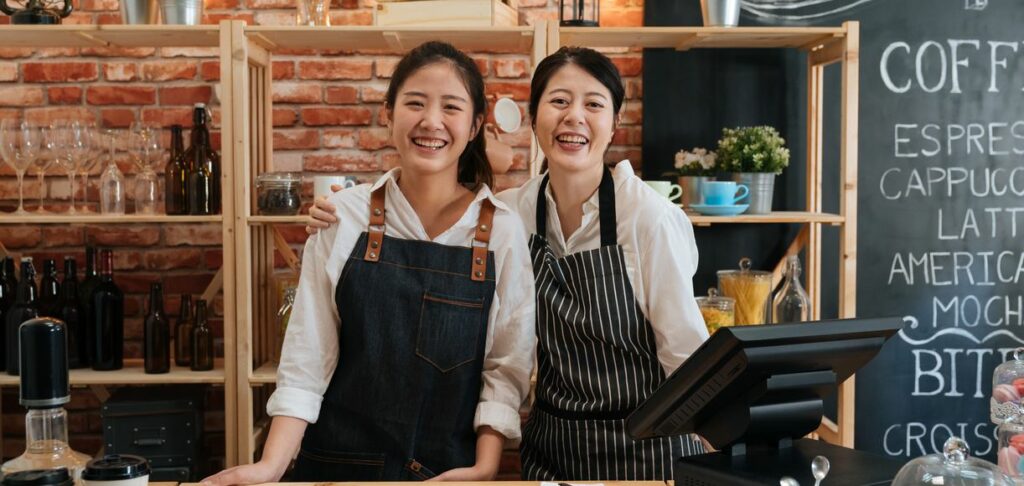 Key Element in Business For E2 Visa
One of the requirement and key factor for E2 Visa approval is that the business needs to be bona fide.
According to the U.S. Citizenship and Immigration Services, a bona fide business is defined as:
"A bona fide enterprise refers to a real, active, and operating commercial or entrepreneurial undertaking which produces services or goods for profit. It must meet applicable legal requirements for doing business within its jurisdiction."
Additionally, the business should not be a marginal enterprise and has the capacity to generate adequate income to provide a minimal living for the treaty investor and his or her family. Depending on certain factors or economic conditions, a new business may not be considered marginal if current operations cannot generate such income but can produce the required income within 5 years from the date that the treaty investor's E-2 classification commences.
Consult with our team today to find get personalized E2 visa businesses option. Free of charge.
The E-2 visa businesses examples and best franchises for E2 visa
QSR & confectionary
Wholesale & retail
Handyman services
Construction & renovation
Residential property management
Tour operators
RV & camper van rental
Freight packing & logistics
Freight trucking
Last mile delivery
Cleaning service
IT security consulting
Consulting & management
Private security
Hair & nail salon
Need Help In Finding Profitable Business for Your E2 Visa? We Can Help.
QSR & Confectionary Franchises
Acquiring a franchise is a proven method of obtaining E2 visa approval. This is primarily due to its established business model, existing processes and protocols, and ongoing support from the franchisor. While a majority of fast-food industry giants in the country limit their franchising opportunities to U.S. citizens, a number of smaller fast food and confectionery franchises are available to foreign investors.
Based on an industry report released by IBISWorld, the fast-food restaurant market size is projected to reach $317.5 billion in 2022 at a growth rate of 7.1%. The growth in this industry is also influenced by the rise of on-demand delivery providers such as DoorDash, Grubhub, and Uber Eats. Consumers can now order what they want when they want it. According to Statista, the online food delivery sector is estimated to reach $66.56 billion in 2022, with a user penetration rate of 49.9%. Apart from being a basic human need, quick-serve meals and snacks have become staple necessities in every American.
The wholesale and retail trade industry in the United States is a trillion-dollar industry. Wholesale operators distribute products in bulk from manufacturing, mining, and agriculture industries to downstream markets.
Consequently, retailers sell merchandise purchased from suppliers or wholesalers, typically through brick-and-mortar locations, kiosks, or e-commerce portals. This industry will continue to witness growth as the domestic economy recovers and consumer demand for essential and non-essential goods accelerates. Wholesale and retail are one of the most sought-after E2 visa businesses.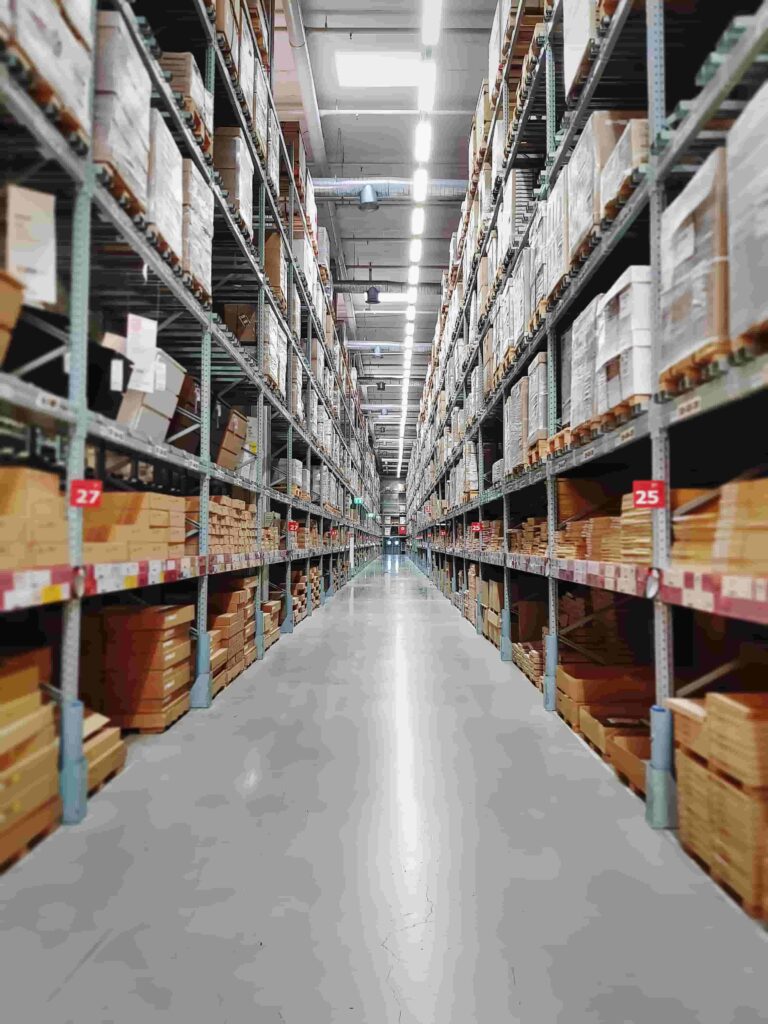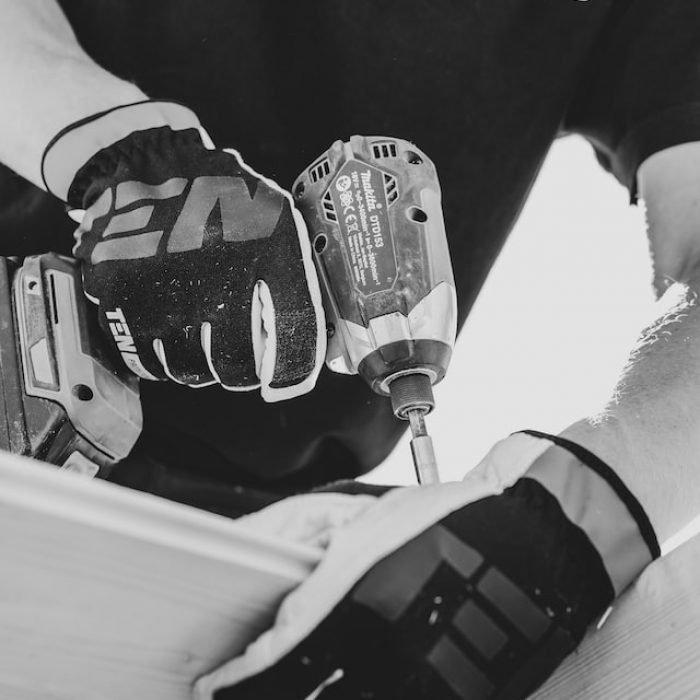 Construction & Renovation
According to IBISWorld, the U.S. Construction market size is projected at $2.5 trillion, registering an annualized growth rate of 1.5% from 2017 to 2022. The U.S. Remodeling industry market size registered an annualized growth rate of 4.4% in the same forecast period, estimated to achieve $131.4 billion in 2022.
The demand for these sectors is correlated to the accelerated growth of the real estate market. Favorable macroeconomic conditions, combined with rising disposable income and relatively low-interest rates, are influencing the growth of this industry.
Handyman service franchises offer a one-stop solution to property operators, providing a wide range of services to residential and commercial property owners or managers that include plumbing, painting, flooring, electrical repair and installation, carpentry, and minor roofing repairs. These service providers are typically known as the "jack of all trades," revolutionizing the residential home maintenance industry, which was once dependent on unverified and, at times, shady workers.
The market size of the U.S. Handyman Service Franchise industry is projected to reach $4.5 billion in 2022, increasing at a rate of 2.4%. In addition, the demand for these service providers is fueled by the growth in the residential real estate industry. Homeowners use these services to maintain and protect their investments, specifically those who regularly rent out their properties to tourists and vacationers.
Residential Property Management
Other E2 visa businesses are property management businesses. The business is involved in maintaining one or several residential properties on behalf of the owner. These services usually include rent fee collection, property inspections, maintenance and repair, cleaning, leasing properties, and marketing vacancies. The market size of the Residential Property Managers in the U.S. is estimated to reach $71.0 billion by 2022.
This is particularly essential to homeowners who invested in multiple properties for short-term rentals, mostly listed on online marketplaces for lodging and vacation rentals such as Airbnb and Vrbo. These homeowners hire the services of property managers to help increase the market value of their properties and remain competitive with hotel accommodations by offering concierge services and other similar add-ons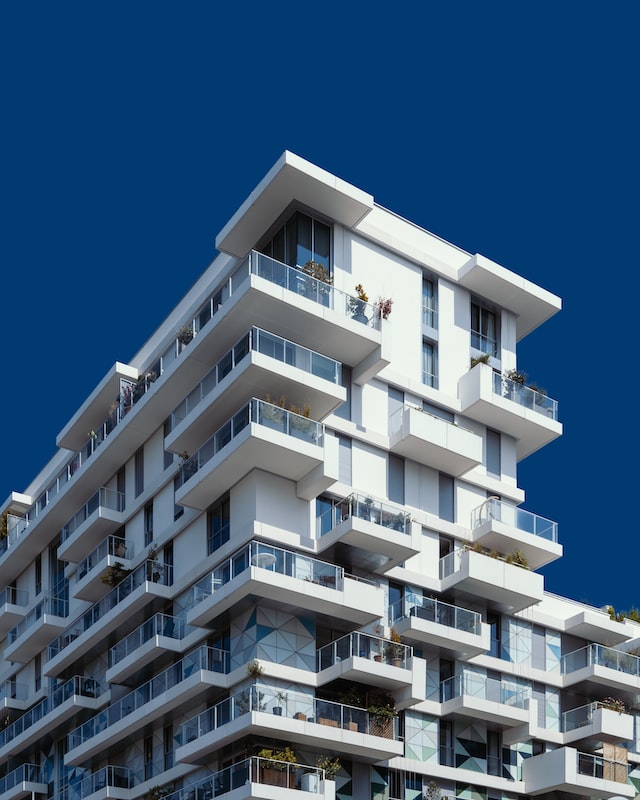 Do You Need Help Finding Business Options According To Your Budget?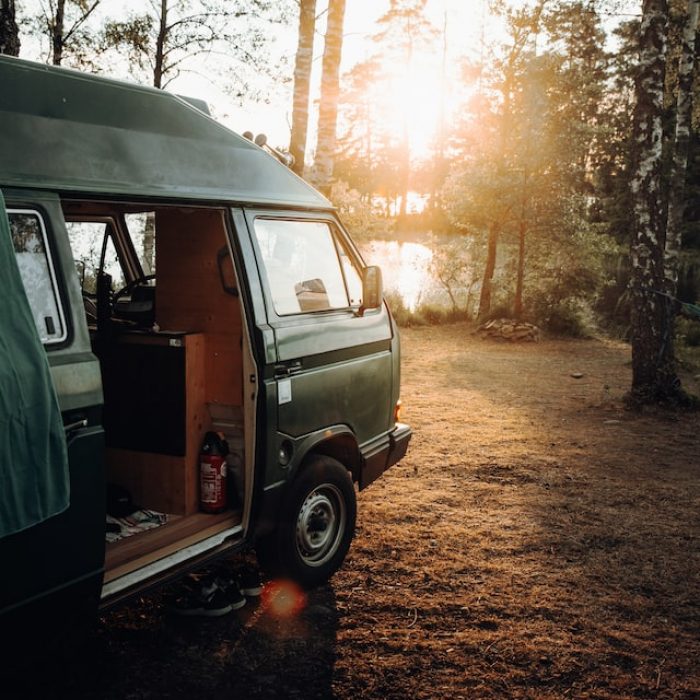 After nearly 2 years of isolation due to the COVID19 pandemic, this brought rise to what is now called "revenge travel'. The pent-up demand for travel combined with increased vaccination rates has driven the growth of industries related to travel, including tour operators. Businesses involved in this sector arrange a specific itinerary to visit landmarks and prominent locations in a particular geographic area.
Some operators include transportation options and accommodations, either as add-ons or within their tour packages. The market size of tour operators in the United States is projected to reach $9.6 billion in 2022, registering a tremendous growth rate of 57.2%. Additionally, tour operators offering multilingual services gain a significant competitive advantage by providing language alternatives to international tourists and bilingual domestic visitors.
Although revenue growth for this industry declined in 2020 primarily due to travel restrictions and closures of national, state, and local parks and beaches, operators reported relatively positive performance as Americans viewed traveling via an RV as a safer alternative. The RV and Camper Van rental market size in the United States is estimated to reach $356.2 million by 2022.
The growth in this industry is also fueled by the rising number of U.S. adults embracing the "van-dwelling" lifestyle. Based on a report released by Kampgrounds of America, camper households in North America reached 86.1 million in 2020. Furthermore, the increasing adoption of remote work arrangements has fueled the demand for these services. Making RV and camper van rentals the new "it" E2 visa businesses.
Freight Packing & Logistics
Consumer spending levels have rebounded from the economic fallout of the COVID19 global pandemic. This has influenced the increased demand for consumer goods, which drives the need for freight packing and logistics service providers. In addition, the global economic expansion is generating the demand for this industry.
The market size of the U.S. freight packing and logistics services is projected to reach $3.2 billion by 2022, registering a growth rate of 5.0%. Operators in this industry provide various services that include packing, trade documentation, crating, logistics consulting, handling, and freight transportation brokering.
Based on the recent industry report published by IBISWorld, the market size of the U.S. General Freight Trucking industry is valued at $212 billion, while the Local Freight market is at $64 billion. Companies in these industries often provide dedicated, single-load, long-distance, and local transportation of palletized goods and products using intermodal container vehicles. Increased consumer spending driven by rising disposable income resulted in surging demand for dedicated transportation services.
In addition, the global pandemic has accelerated the growth of the e-commerce market as people had to purchase products online due to stay-at-home mandates. These factors led to increased manufacturing activities to satisfy consumer demand, which consequently influenced the need for freight transport services. Creating freight trucking as one of the most searched E2 visa businesses.
Based on a market report by IBISWorld, the U.S. Couriers and Local Delivery Sevices market size is anticipated to reach $133.8 billion in 2022 at a growth rate of 6%. Operators in this industry often cover last-mile deliveries, which are typically from a transportation hub or warehouse to the end consumer. This expansion can be attributed to the explosive growth of e-commerce sales primarily influenced by shelter-in-place mandates during the global pandemic.
Since the entire global population was forced to isolate and quarantine at home, with the exception of essential personnel, consumers had to resort to purchasing essential and non-essential items online, fueling the demand for courier services. This newfound convenience and accessibility will continue to drive the demand for last-mile delivery services in the country.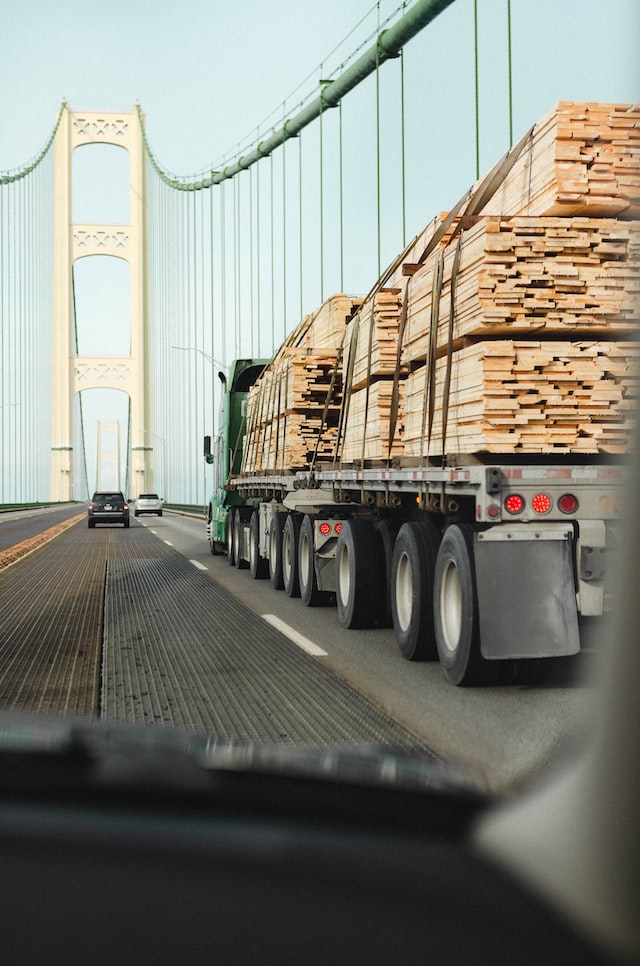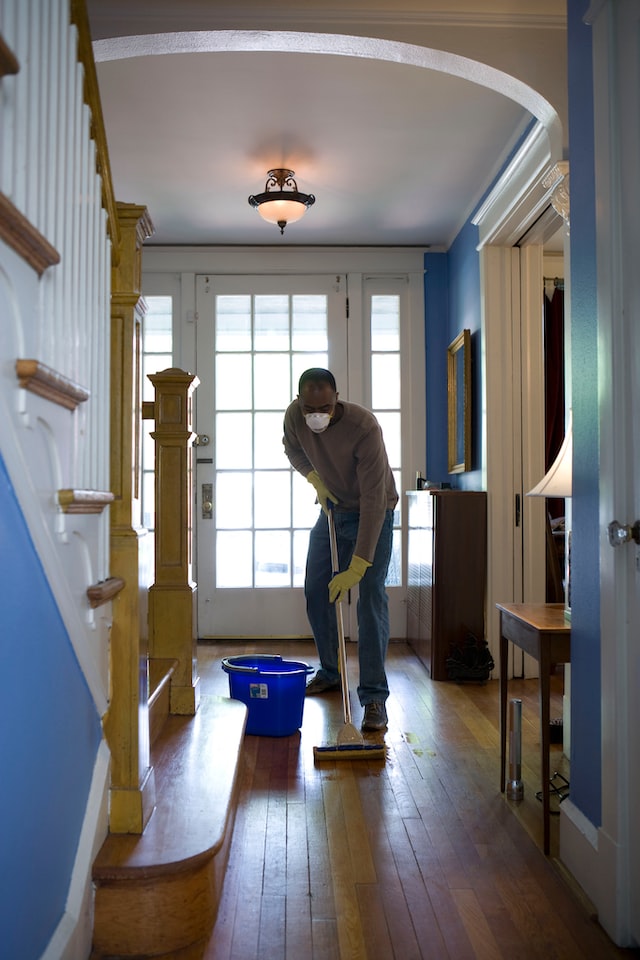 Besides QSR and confectionary, cleaning franchises is also one of the top E2 visa businesses. Rising disposable income and increasingly hectic lifestyles have driven the demand for residential cleaning service franchises in the United States. This industry is valued at $1.2 billion, registering an average growth rate of 2.7% annually between 2017 and 2022. Americans who have more discretionary income are more likely to spend on non-essential expenditures such as regular cleaning services.
Like QSR franchises, business owners are given a clear roadmap for launching, executing, and maintaining the franchise business. Additionally, they are assigned specific territories in densely populated areas, which guarantees franchisees a steady stream of customers. Furthermore, business owners can take advantage of the franchisor's brand recognition.
Another example of E2 visa businesses is IT security consulting. The explosive growth of mobile computing, e-commerce, and internet access have influenced the demand for IT security consulting services in the United States. The projected market size for this industry is $14.6 billion by 2022.
The growing reliance on the internet has resulted in increased concerns around data privacy and the use of non-public information. Furthermore, the demand for these services is fueled by high-profile security attacks on several prominent enterprises and domestic utility companies in the United States.
Private Security Services
The United States is home to the world's most prominent and popular actors, actresses, celebrities, artists, and influencers. According to an article released by Forbes, a record 735 billionaires currently reside in the country. This translates to an increased demand for private security services that include bodyguard services, guard and patrol services, and crowd control services.
Several operators offer protected transport, high-tech security systems installation, and closed-circuit TV systems monitoring. Close protection services have skyrocketed over the recent years as immense fame and fortune attract bad actors with criminal intentions.
The unprecedented impacts of the global pandemic have made business owners re-evaluate their existing strategies as well as the ability to pivot operations to maintain profitability. Professionals in this sector often have extensive experience and skills in specialized fields, providing business owners unmatched expertise to address operational gaps and improve business performance.
According to a report published by Statista Research Department, the market size of the U.S. consulting industry earned $64.4 billion in 2020. It is anticipated to reach $263.5 billion by 2022. This represents a significant opportunity for foreign investors, particularly those with specialized skills and expertise.
Hair and nail salons are one of the most prominent E2 visa businesses. Operators in this industry offer various services related to hair and nail care, including haircut and styling, hair coloring, manicure and pedicure, makeup services, facials, and other beauty care services. A majority of these businesses also retail beauty products. Professionals who lead busy lifestyles fuel the demand for these services as they often have less time for self-care.
The U.S. hair and nail salon market is projected to reach $53.6 billion in 2022, at an annual growth rate of 8.3%. In addition, consumers have now realized, who had to resort to DIY products and tools during the global pandemic, that highly skilled cosmetic professionals can only deliver beautiful and sophisticated hairstyles and makeup.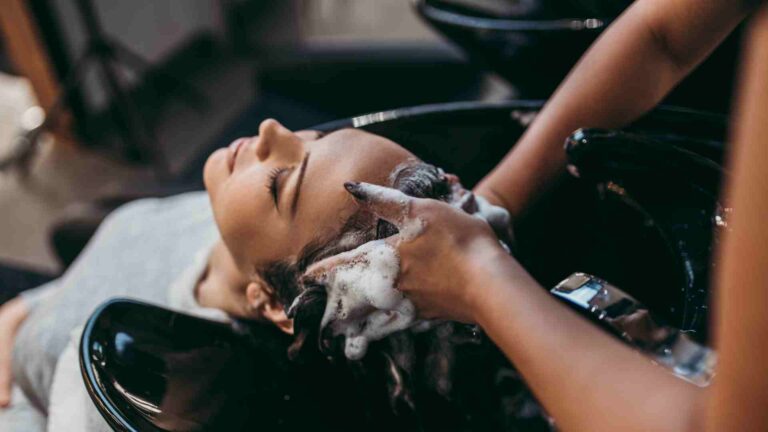 How to find the right franchise?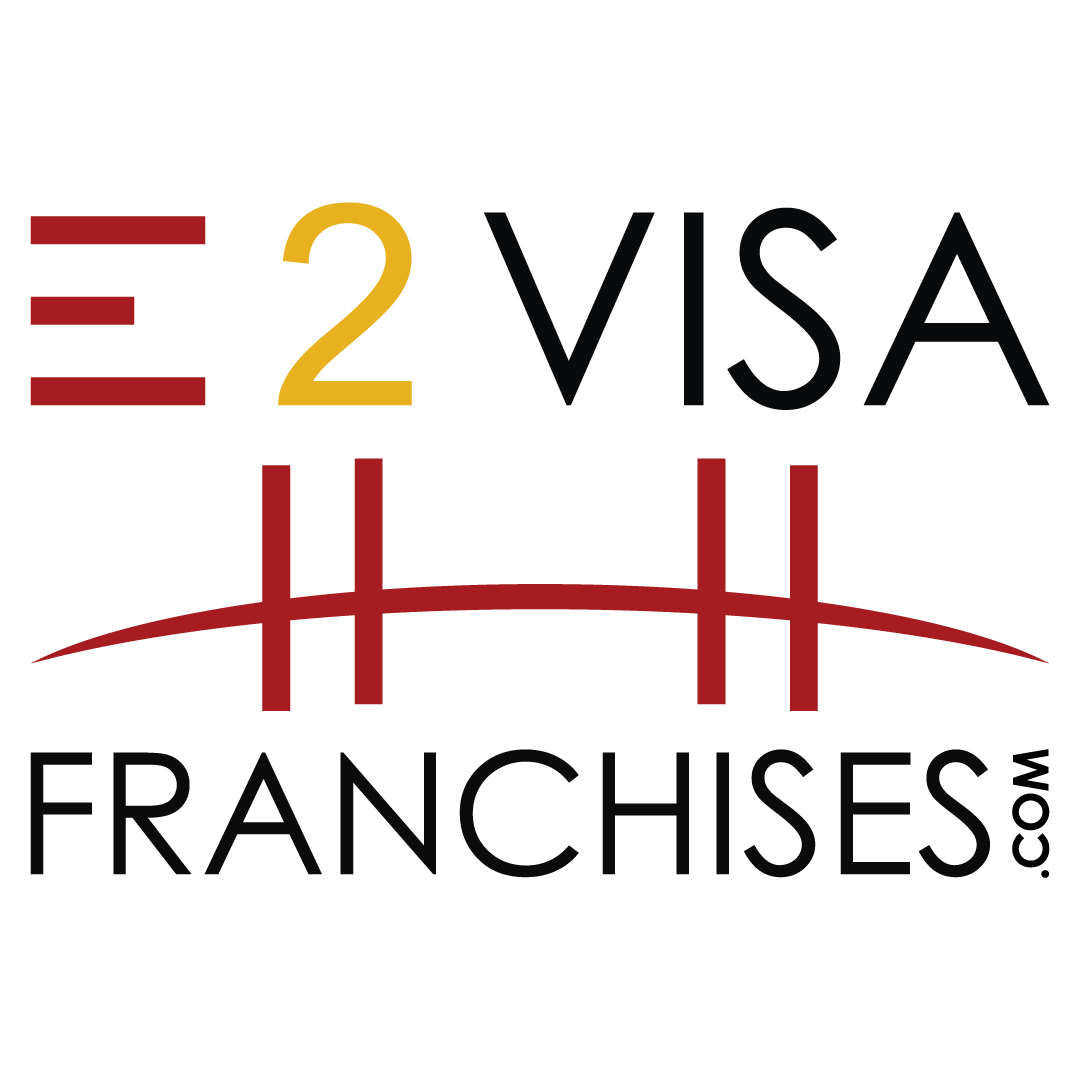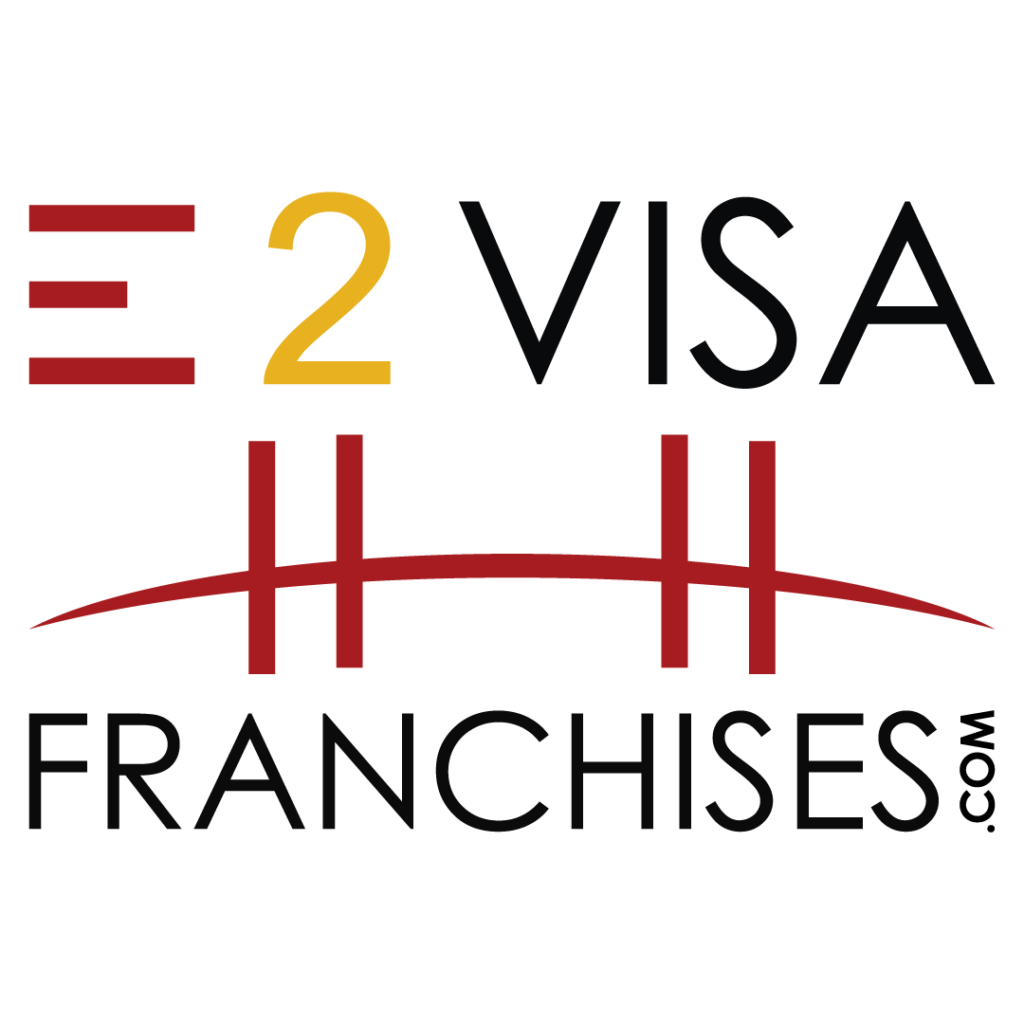 Get Personalized E2 Visa Franchises Options
According to an article published by the United States Department of Commerce, majority-owned U.S. affiliates of foreign enterprises exported a total of $352.8 billion in commodities. This accounted for more than 23% of the country's total exports in 2015. The report also revealed that foreign investors spent $365.7 billion in 2016 on acquisitions of U.S.-based enterprises. With its massive contribution to the country's economic sustainability and growth, the United States will continue to attract and support foreign direct investment (FDI) for years to come.
At E2VisaFranchises.com, we help clients by providing personalized analysis to find the best franchise for your visa application. We look through your goals, needs, budget, location, and skills/experience. We have helped thousands secure their E2 Visa while building a successful business. Start your consultation here or email us here.
Frequently Asked Questions
Which franchise is the best for E2 Visa?
There are some franchises that are popular for E2 Visa such as cleaning franchises. However, we always recommend to choose the industry and business based on your skill and experience. We help our clients with personalized franchises options tailor to their needs.
Do I still need business plan if I invest in franchise for E2?
Yes. Regardless it is a franchise or not, you will be required to submit a business plan.
How much budget do I need to buy a franchise?
It varies depending on the franchise. However, for E2 Visa we always recommend to go with a minimum of $100,000 investment.

Any information contained in this website & chat is provided for general guidance only, not intended to be a source of legal advice. Prior success does not guarantee same result.
Copyright © 2022 E2VisaFranchises.Com. All rights reserved