How To Have An E2 Visa Passive Income Franchise?
This article explores various passive income franchise options for foreign investors interested in entering the United States under E2 visa. It touches on the idea of generating passive income, franchising and its pros and cons, franchising options, examples of passive income franchises.
20% Of American Household Have Passive Income
Passive income can be loosely defined as income that continues to be earned after the initial set-up or investment. It requires little effort to maintain. It is defined by the Internal Revenue Service (IRS) as income from a business in which the taxpayer does not materially participate. It is also referred to as unearned income, income that requires minimal effort to obtain, and is the opposite of active income, which requires active participation. A good example of passive income is rental income from an investment property or royalties from a book or piece of music that one owns. These are money-generating ventures that may have initially required a lot of effort but now generally generate income without the investor exerting a lot of effort.
The U.S. Census Bureau states that twenty percent of American households earn passive income either through interest, rental properties, or dividends. The median amount is $4,200.00 per year. Passive income can be a large contributor to wealth generation, and higher-income households are most likely to have the means to invest in more and more assets that provide it. In fact, almost fifty percent of the country's wealthiest households own properties that are not their main residence, compared to only thirteen percent of all American households. Additionally, households on the Northeast, West Coast, and Florida tend to earn more passive income. California and Florida's residents earn the most, with a median passive income of $7,000.00 and $6,000.00 per year, respectively. Florida is home to a larger share of retirees who tend to depend on passive income to cover living expenses; as far as hotspots go for passive income, Sarasota County and the North Port-Sarasota-Bradenton metro area top the list.
Passive income is something that twenty percent of American households dabble in, and not all of them count as their main source of income. If a financially-capable foreign investor can scale up their passive income from an effective and profitable franchise with a large amount of investment, it would be a lucrative option via the E2 visa.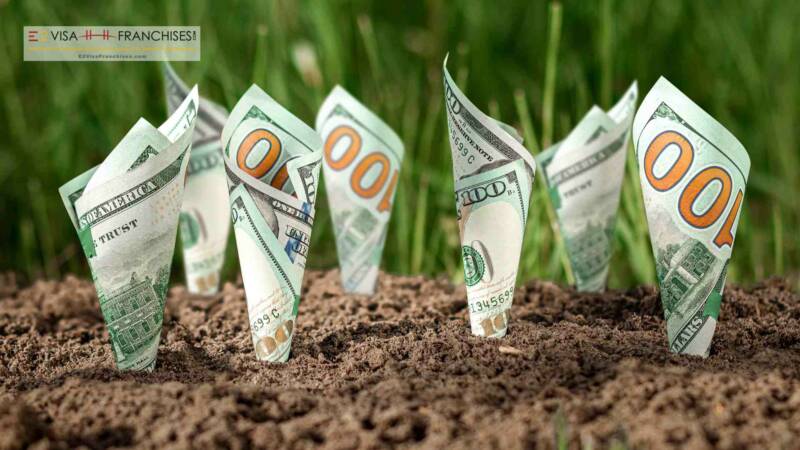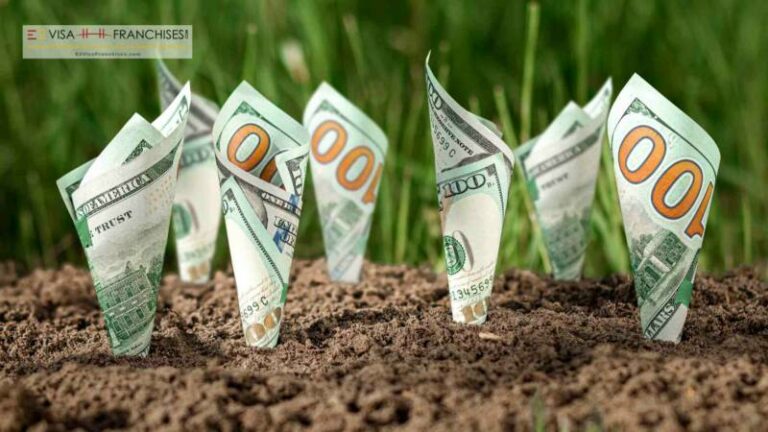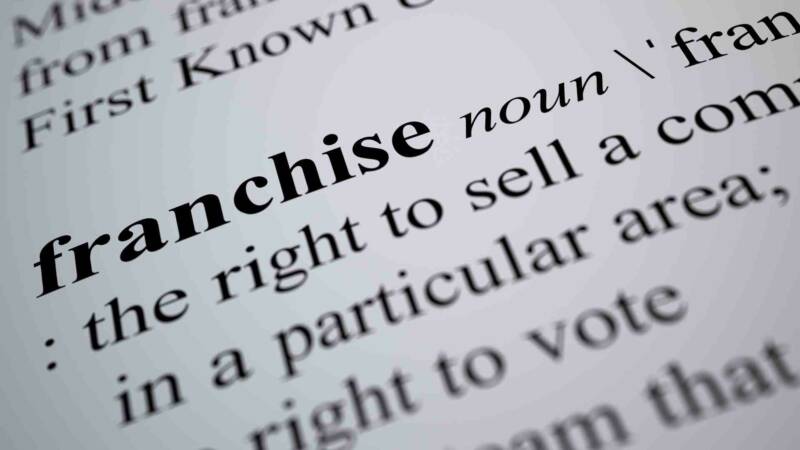 792,000 Franchise Establishments In The US
A franchise (or franchising) refers to the distribution of services or products involving a franchisor who establishes the brand's trademark, business system, and the trade name and a franchisee who pays royalty and an initial franchising fee to obtain the right to do business under the franchisor's name and system. The contract binding the two parties is the "franchise." The term also commonly refers to the actual business that the franchisee will operate.
In 2022, there were 792,000 franchise establishments in the United States, with an economic output of roughly $827 billion and a number of employees of almost 8.5 million people. The largest segment of the franchising industry output has consistently been quick-service restaurants, with over $276 billion of the industry's total output. The second largest output is business services. 
Secure Your E2 Visa Today. Let's Connect!
What are the advantages of investing in a franchise?
Advantages Of Franchising
Buying a franchise can be an easy way to set up your own business without starting from scratch. There are many benefits to it.
Lower risk of failure – since franchises are already established, and the business idea is proven, investors lower the chances of their business failing. Before committing to a franchise, foreign investor can first do their research and check how successful other franchises have been before fully committing to it.

No market testing – since franchised products or services are already established and have an existing market share, there is no need for market testing. Market testing can be time-consuming and require a lot of effort, as well as trial and error. Moreover, the brand name and trade mark is already recognizable.

Prior experience is not required – since training will be provided by the franchisor, there is no prior experience required for the investor. The franchisor's support will ensure that the franchisee establishes the skills required to properly operate the business.

Exclusive rights to the territory – usually, the franchisor will not sell any other franchises in the same territory to ensure that the franchisee succeeds in that location. This is a common agreement that ensures a win-win for both parties and spreads out the business further.

Relationships are already established – there are already existing relationships, so the franchisee does not have to worry about building relationships with distributors or suppliers, etc. Moreover, the franchisee can also benefit from communicating with and sharing ideas with fellow franchisees in the network.

Enables competition with big brands – a franchise will enable a small business to compete with big businesses a lot better than an independent small business can due to the established business model of the franchisor as well as the pool of support from the network of other franchisees. Thus, it can be easier to get a foot in the market through franchising.

Scalability – once the investor's first franchise is up and running, investing in more locations is the best method to get more hands-off. Once multiple locations are running smoothly, they will be able to step back even further, potentially hiring a district or regional manager. It truly becomes a passive income at that stage with enough initial effort and investment.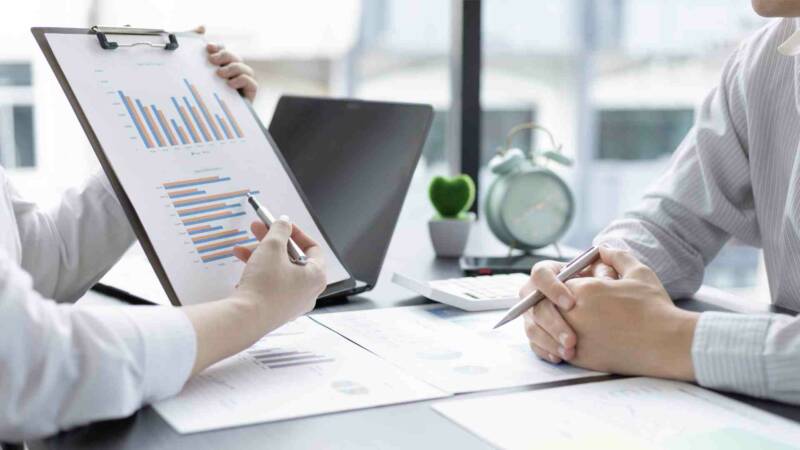 What are the disadvantages of investing in a franchise?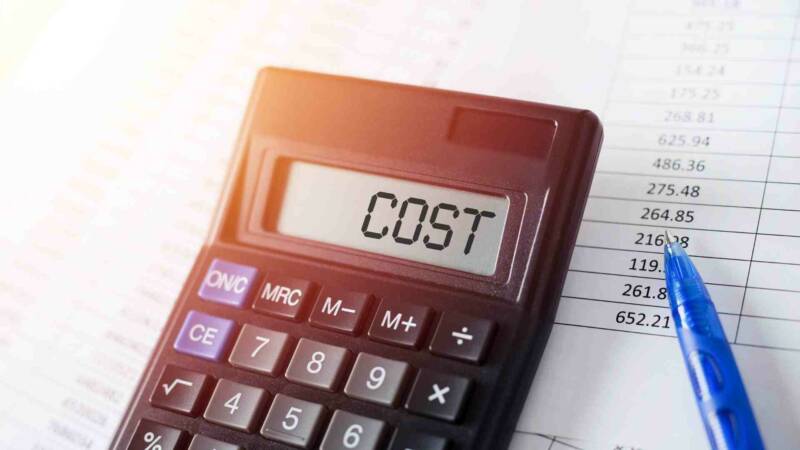 Disadvantages Of Franchising
Buying a franchise needs to be properly evaluated to ensure it is the correct investment for a foreign investor. Every venture has pros and cons. Here are common disadvantages to franchises:
Cost – some franchises can be costly or higher than the investor would expect. Other than the initial cost of buying the franchise, the investor may also pay continuing management service fees and may also agree to buy products from the franchisor.

Restrictions or inflexibility – usually, the franchise agreement will include restrictions on exactly how the franchisee can operate the business. Changes to suit the local market would need to be pre-approved, and the franchisee will have to adhere to a set of rules from the franchisor. Thus, changes to the business in order to respond to the market or make the business growth can be hampered by the generally restrictive and inflexible nature of franchises since everything would depend on the franchisor first, and every change is applied to all franchises in the same network. Making changes is not only going to apply to one franchise, so it can be a long process that is not flexible.

Effects of other franchisees – the investor cannot control how other franchisees in the same network operate their own franchise. Should other franchisees give the brand a bad reputation, it will create a ripple effect that could damage other franchisees. Recruitment processes need to be thorough to avoid problems.

Difficult to sell the franchise – should the investor decide to sell their franchise in the future, it might be difficult considering that it will still depend on the franchisor's approval.

Shared profits – all profits (a percentage of sales) will always be shared with the franchisor. It is not like starting your own business from scratch and keeping all of the profits to yourself.
Can a franchise generate passive income?
List Of Passive Income Franchises
While not a requirement for passive income, franchises that do allow absentee or semi-absentee ownership usually lend themselves well to a passive income lifestyle. Some of the best franchises for passive income:
Fitness Instruction – It comes with training and enables the investor to work from home. It does not matter if fitness is the franchisee's passion or not. Fitness franchises are still proven to make money. It boasts a semi-absentee ownership model that encourages a close relationship between the investor and the manager. Once the gym is operating, the average hours of work for the investor becomes as little as ten to fifteen hours per week.

Convenience Stores – Convenience store can be found all over the world. Investors can start with only one or two stores and utilize the franchisor's training and support to get the businesses operating before expanding. Besides, most companies also have multi-unit business models making it even easier to scale the passive franchises. Over thirty-three percent of the brand's franchisees have more than one store. Thus, the quicker a foreign investor can scale to multiple locations, the sooner they can generate more and more passive income.

Car Detailing – Car detailing franchise give the franchisee flexibility to operate the business from home on whatever schedule they prefer. They business usually offer standalone shops, mobile-only, or a combination of the two. Many also have mastered the car cleaning process with very little water consumption. A car wash franchise is a good option for passive income.

Laundry Services – Many franchises attempting to change the game of dingy laundromats by offering its customers a clean and well-maintained area with highly efficient washers and dryers, full-time attendants, Wi-Fi, as well as wash, dry, and fold services. The investor can work for as little as four hours per week and only be responsible for a small staff of around three or four people. Thus, it can be a lucrative option for a passive income franchise that offers an edge over the competition by being more premium.

Home Services – Usually a home services franchise is a semi-absentee ownership model that allows investors to operate a passive franchise. The franchisor assists with managerial duties until the investor hires a full-time office manager. Ten hours of work per week can be enough after. Most franchises have immediate scheduling, digital marketing, and pay-for-performance.

Rental Properties – Property is a limited resource that everyone is reliant upon. Everyone needs somewhere to live, and enterprises need somewhere to work, even in the internet age. There will always be demand for property and opportunities to make money through its sales, as real estate franchises do. Usually, the rental properties franchise requires a $40,000.00 to $230,500.00 investment.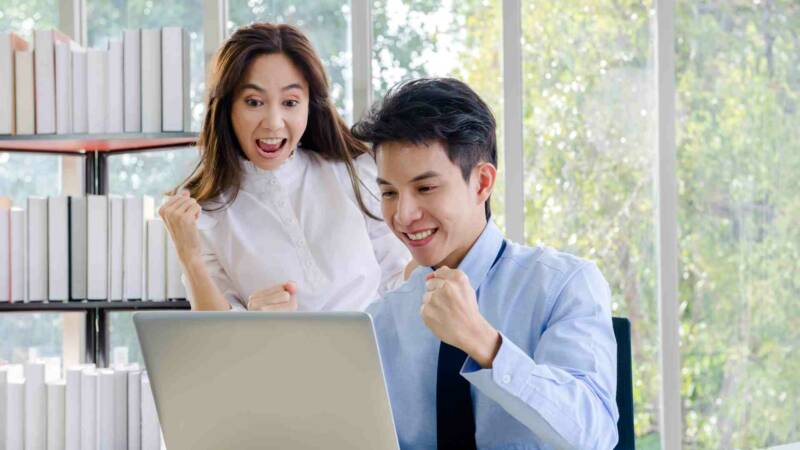 Find The Best Franchise For Your E-2 Visa. Let's Discuss.
Who is a passive income franchise great for?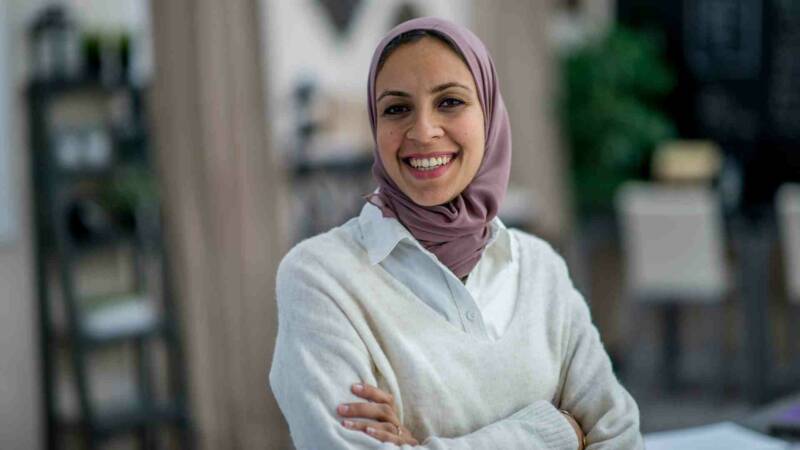 Key Characteristics of Foreign Investors Suitable for Passive Income Franchising
Near-retirement individuals – since passive income franchises can be operated semi to semi-absentee style, it is perfect for foreign investors easing into retirement since it barely involves active participation depending on personal preference.

Long-term thinkers – passive businesses are more of a long-term investment, and most would also require a high net worth since the initial investment can be high. Individuals that are in for the long run are suitable.

High net worth individuals – passive income franchises would require recruitment of employees to manage and direct the franchise for the owner, thus raising costs further. It can also be expensive to begin a franchise since it comes with all the benefits of being an already-established brand. Thus, it is most suitable for high-net-worth individuals.

Non-experienced investors with capital – franchises do not require investors to have experience running a business. As long as the investor has the capital to invest, they are good to go since the franchisor will have the business model already established to be followed, and there will be training provided. Thus, it is perfect for non-experienced investors with capital.
What are E2 visa requirements?
The E2 visa is a non-immigrant visa for investors who enter the United States under a treaty of commerce and navigation between the country of which they are a national or a citizen and the United States. It also applies to countries with which the United States maintains an international qualifying agreement or has been decided to be a qualifying country via legislation. The full list of qualifying treaty countries can be found on the U.S. Department of State – Bureau of Consular Affairs website.
E2 visas grant individuals the right to start or purchase a bona fide U.S. business as well as work for their business. However, it is a non-immigrant visa, thus not allowing the visa holder to gain a Green Card or permanently immigrate to the U.S. It does, however, allow the visa holder and its dependants to come to the U.S. to live and work. Spouses and children over the age of 21 are welcome to join the principal applicant, and the visa will renew indefinitely for as long as they continue to qualify for the E2 requirement and the E2 business continues to operate and remain profitable.
To qualify for the E2 visa, the treaty investor must:
Be a national of a country with which the United States maintains a treaty of commerce and navigation or a qualifying country by legislation or agreement with the U.S.

Have invested or be in the process of investing a substantial amount of capital in a bona fide enterprise in the U.S. The capital must come from legal means, and the evidence of this must be shown. A substantial amount of capital relates to the total cost of establishing the business or purchasing an existing U.S. enterprise. The lower the cost, the higher the investment must be to be considered substantial enough to be of a magnitude to support the treaty investor's successful direction and operation of the enterprise. A legitimate enterprise refers to an active and operating entrepreneurial undertaking providing services or products that produce profits and meet local legal requirements.

Seek to enter the U.S. with the sole purpose of developing and operating a legitimate U.S. enterprise. They must also own at least fifty percent of the enterprise or possess substantial operational control over it through a managerial position or other corporate devices.
If you are looking for passive income franchise business opportunities, click here to consult.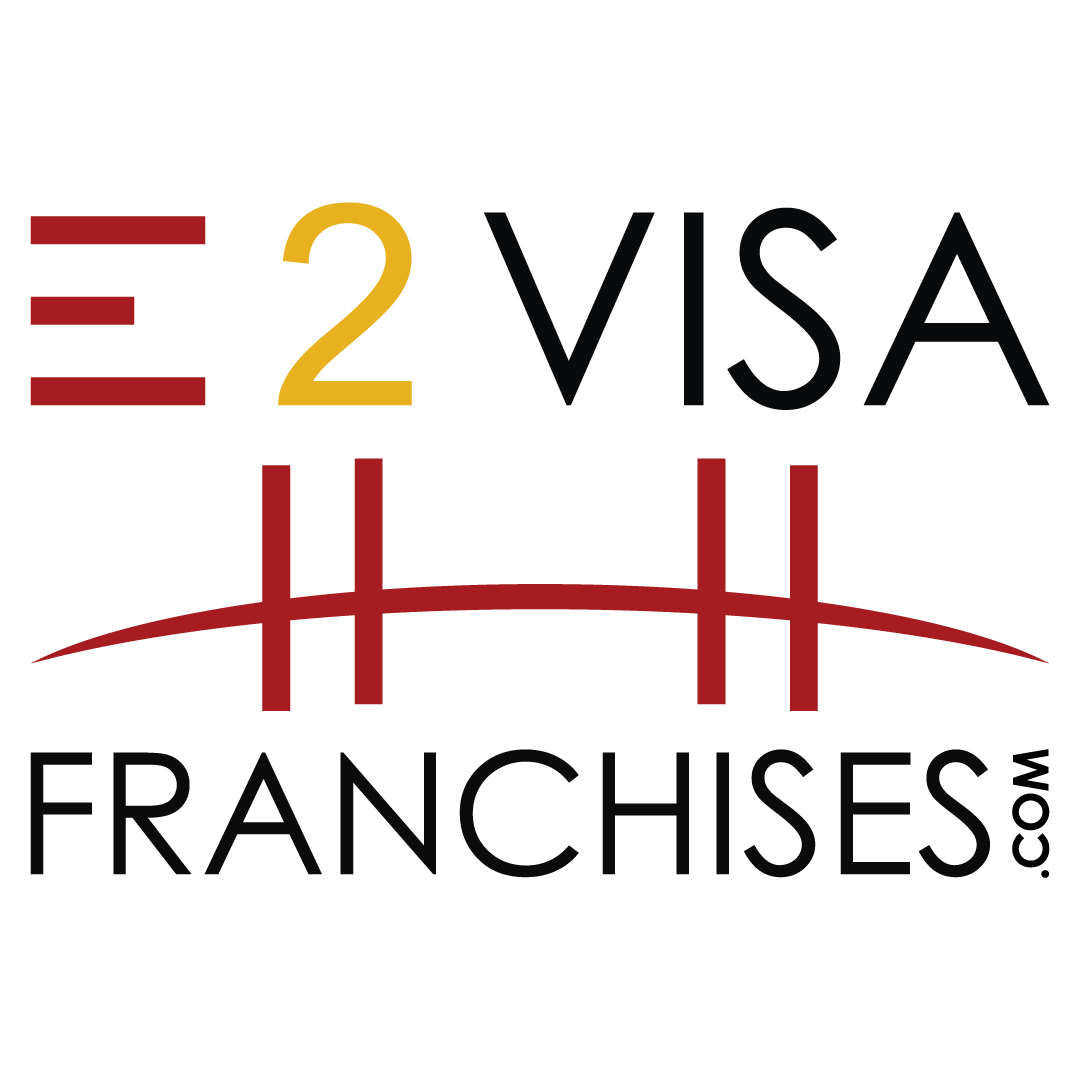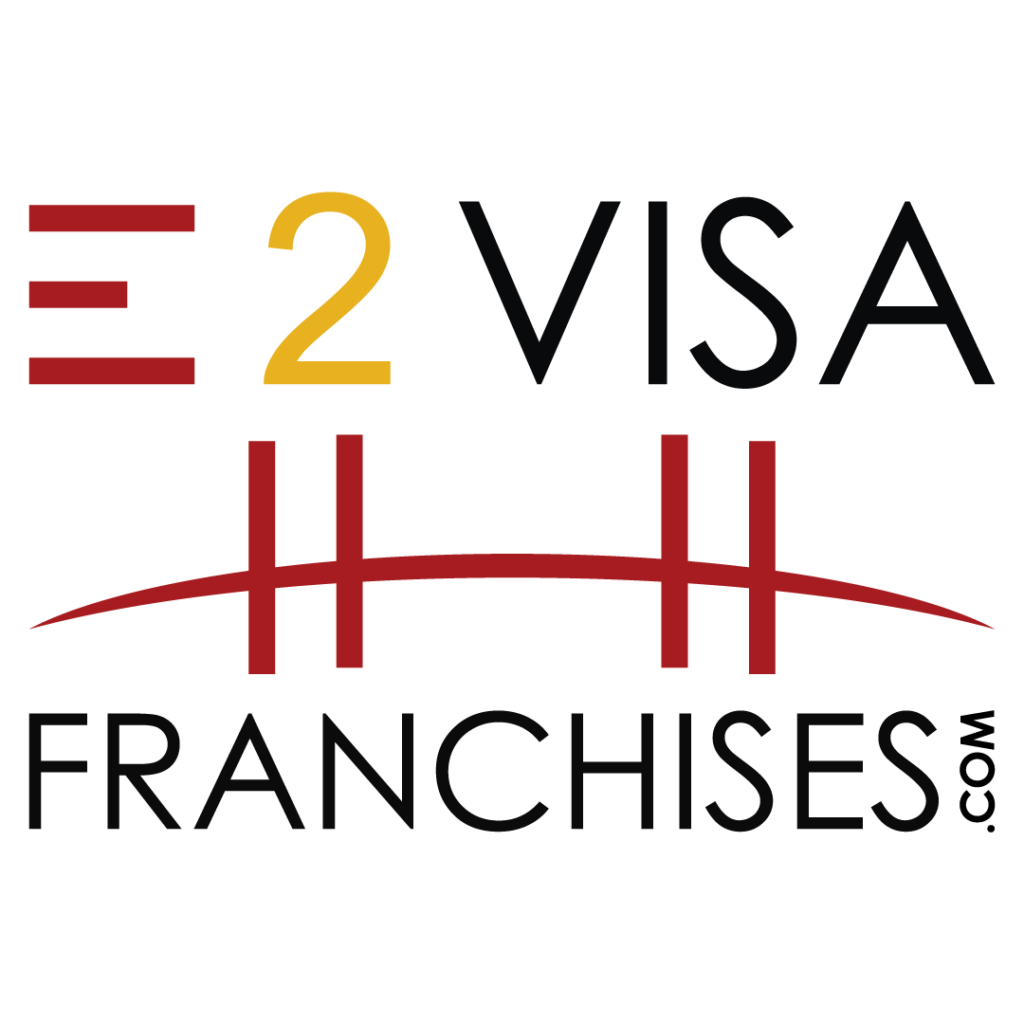 Frequently Asked Questions
How much is the minimum investment?
There is no specific amount set. However, based on our experience a $100,000 investment is sufficient enough.
How many pages are in the business plan?
It is recommended to have around 25 pages for the business plan. 
Can I convert E2 Visa to green card?
Yes, it is possible. There are two approaches to obtaining a green card. You can file a 1-129 petition for an E-2 visa change status or you can opt for a change via consular processing.